After having gastric sleeve surgery, the resulting weight loss is significant and tends to happen quickly after having surgery. Use the calculator below to project your weight loss, then scroll down to learn more about maximizing weight loss and preventing weight regain.
Click Here to See How Much Weight You Could Lose
Continue reading to learn everything you need to know about gastric sleeve weight loss.
TABLE OF CONTENTS
Click on any of the topics below to jump directly to that section
Advertisement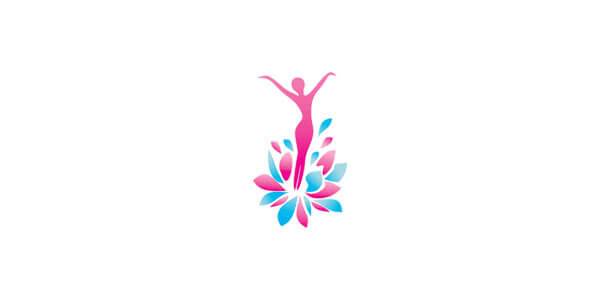 SECTION SUMMARY:
Lose up to 5 pounds per week after surgery
Gastric sleeve weight loss has "staying power"
Weight loss after gastric sleeve is an exciting and fast-paced time of change. For the first 12 weeks, patients can expect to lose weight at the following rates:
| | Weeks 1-6 | Weeks 6-12 |
| --- | --- | --- |
| Weight Loss Per Day | 1/2 pound | 1/3 of a pound |
| Weight Loss Per Week | 3-5 pounds | 2-3 pounds |
Factors that impact weight loss after surgery include:
How long it takes the patient to recover
How much weight the patient needs to lose
Dietary choices
A common way to measure gastric sleeve weight loss begins with identifying how much excess weight a patient carries. Excess body weight is defined by how many pounds a patient is overweight.
For example, if a patient weighs 300 pounds, but their ideal body weight is 200 pounds, that means they carry 100 pounds of excess weight. The following data shows averages of gastric sleeve excess weight loss in the first year:
Gastric sleeve weight loss at 3 months: About 33% of excess weight
Gastric sleeve weight loss at 6 months: About 50% of excess weight
Gastric sleeve weight loss at 12 months: Up to 70% of excess weight
See the gastric sleeve weight loss chart below for easy-to-read examples of patient weight loss:
Click to see a gastric sleeve chart with real life examples of weight loss
| | Jen | Remy | Tyson |
| --- | --- | --- | --- |
| Height | 5 feet 4 inches | 5 feet 10 inches | 6 feet 3 Inches |
| Starting weight | 240 lbs (108 kg) | 340 lbs (154 kg) | 400 lbs (181 kg) |
| Weight After 3 Months | 209 lbs (94 kg) | 285 lbs (129 kg) | 334 lbs (152 kg) |
| Weight After 6 Months | 192 lbs (87 kg) | 257 lbs (116 kg) | 300 lbs (136 kg) |
| Weight After 1 Year | 177 lbs (80 kg) | 223 lbs (101 kg) | 260 lbs (118 kg) |
| Total Weight Loss After 1 year | 67 lbs (30 kg) | 117 lbs (53 kg) | 140 lbs (64 kg) |
Long term studies have demonstrated that gastric sleeve surgery has "staying power." On average, patients are able to maintain weight loss of at least 55% of their excess weight 5 years after their surgery.
See our Gastric Sleeve Before and After page for real pictures of gastric sleeve patients.
SECTION SUMMARY:
Tips to Reach (and Maintain) Your Goal Weight
Read the following facts and tips to help maximize your gastric sleeve weight loss:
Patients who use a diet journal lose 2x the weight (1). Most diet journals are available on your smartphone. Use of a diet journal is highly recommended for gastric sleeve patients.
Patients who don't get enough sleep have more difficulty losing weight (2). This is due to hormonal imbalances and the physiological stress that sleep deprivation causes (3). Gastric sleeve patients need adequate amounts of sleep to support their weight loss.
Begin an exercise program. It is no secret that exercise contributes to weight loss, improves health, and makes people happier. After the incisions from surgery heal, gastric sleeve patients should get at least some form of daily exercise.
Stick with water or low-calorie drinks like unsweetened tea. Soda, juices, and sports drinks are usually high in sugar and rapidly absorbed. This means you won't feel full, your blood sugar will spike, and excess calories are consumed.
Follow the gastric sleeve post-operative diet. To learn more about how to eat after surgery, see our Gastric Sleeve Diet page.
Advertisement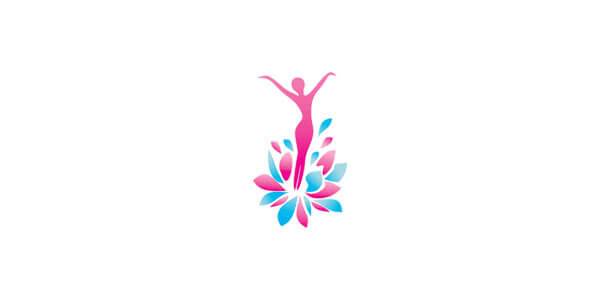 SECTION SUMMARY:
Cures or improves a variety of obesity-related health conditions
Gastric sleeve health benefits start immediately after surgery – even before leaving the hospital. Conditions improved or cured by gastric sleeve include:
Hypertension
Type 2 diabetes
Asthma
Joint pain
Sleep apnea
…and many others
Patients who attend follow up appointments with their surgeon are more likely to see health improvements.
In addition to losing weight and feeling better physically and mentally, many patients report an improved quality of life. Activities that were once stressful, or even avoided, become comfortable and routine. Relationships and mood disorders like anxiety or depression can also improve.
For the full list of health issues cured or improved by gastric sleeve surgery, see the Health Benefits section of our Gastric Sleeve Results page.
SECTION SUMMARY:
Weight regain occurs in 30% of patients
Stomach stretching is worsened by overeating
Avoidable by following recommended diets
Although gastric sleeve surgery is very effective for weight loss, about 30% of patients regain some of their weight back. Weight regain ranges from a few pounds to gaining back all pre-surgery weight.
Patients who regain weight usually know there's a problem within five years of surgery.
Patients who maintain their weight loss for five years or more have effectively modified their lifestyle and they remain at lower risk of weight regain for the long-term.
Why do patients regain weight?
Weight regain typically happens when a patient returns to eating unhealthy foods. After patients recover from surgery and stop seeing their surgeon for follow-up visits, old habits can creep back in.
Here is a common example of weight regain after gastric sleeve:
Jennifer lost 75 pounds after gastric sleeve surgery. After surgery she was motivated, followed the recommended diets, and wouldn't trade her fantastic weight loss for anything. Her new, slimmer self then started "cheating" and began eating the unhealthy foods she used to eat.
Her "go-to" foods included high carb, high fat foods like pizza, sweets, and sugary drinks. These foods were slowly reintroduced into her diet, and weight regain became a reality. She never anticipated weight regain, but it happened anyway.
Three years after surgery, Jennifer had gained back 50 of the 75 pounds she'd lost.
For the 30% of patients that regain weight, Jennifer's story is all too familiar.
What is stomach stretching?
Stomach stretching is when the stomach increases how much food it can hold, reversing the benefit of the gastric sleeve procedure. This can happen naturally after gastric sleeve, but it happens even faster when patients eat too much food during meals. Patients who eat small/medium sized portions rarely experience significant stomach stretching.
Patients who stretch their stomach need to eat more food in order to feel full which leads to weight regain. Some patients who experience stomach stretching choose to undergo gastric sleeve revision surgery to tighten the stomach back up or to "convert" to a different type of bariatric surgery.
How To Avoid Weight Regain and Stomach Stretching
Gastric sleeve patients must eat a healthy diet or they won't maintain weight loss. While the benefits of gastric sleeve can be amazing, the days of eating fast food or consuming sweets should be over. Patients should limit carbs, increase their protein intake, and eat only healthy fats.
Portion control is also crucial to maintaining weight loss. Calorie intake (largely dependent on food portions) plays a major role in whether or not the body begins to store fat. Small or medium sized portions of healthy foods will ensure that excess fat is not stored and gastric sleeve weight loss is maintained.
For more information, see our page on Weight Regain After Gastric Sleeve Surgery.
Advertisement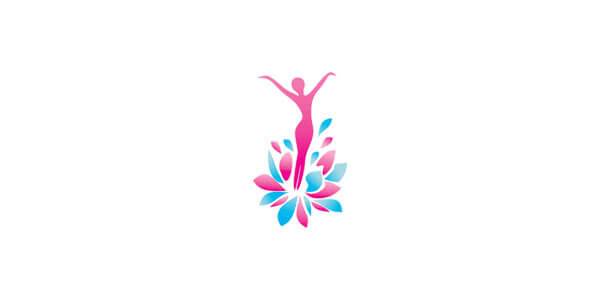 SECTION SUMMARY:
You can hear from other patients about their experience
You can "Ask the Expert"
If you still have questions about gastric sleeve weight loss, our experts are happy to answer them. We (and other patients) would also love to hear about your experiences.
Please use the form below to share your experience or ask a question.
Questions From Other Visitors*
Click below to see contributions from other visitors to this page.
Gastric sleeve weight loss tips
*
I'm wondering if anyone has gastric sleeve tips I could use? I am getting surgery later this year and have a few questions. I'm looking for the best gastric sleeve…
SECTION SUMMARY:
You can ask a local bariatric practice for a free insurance check or cost quote
You can attend a free in-person seminar or an online webinar offered by a local weight loss surgeon
You should schedule a phone or in-person consultation (both often free), if you are interested in learning more about weight loss surgery