The following gastric sleeve testimonials focus on positive outcomes that detail weight loss, health benefits, and improvements in quality of life. These firsthand accounts can bring to life what you may have heard in passing or read online.
Read the testimonials below to learn more about the gastric sleeve patient experience.
TABLE OF CONTENTS
Click on any of the topics below to jump directly to that section
Advertisement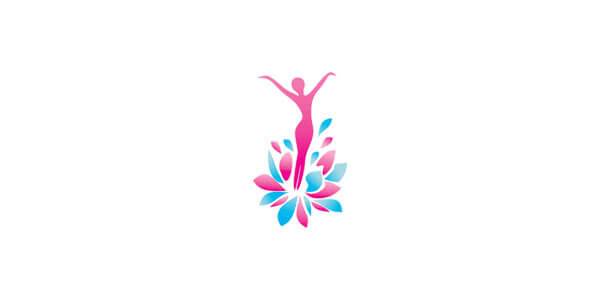 SECTION SUMMARY:
Weight Loss
Health Benefits
Quality of Life
Testimonials are covered in three categories. Click on your preferred category, or keep scrolling to read about each topic.
"I started seeing a doctor to monitor weight loss, and lost 20 lbs in a year. But before my pregnancy, I was the heaviest I had ever been at 230 lbs. After having the baby, I had definitely hit my highest of 264 lbs. When I had gastric sleeve, my goal weight was 150, and now I'm 145. My goal weight now is 130, by toning and building muscle."
"I am 42 years old and in 2017 I made a decision that would change my life forever: I had gastric sleeve surgery. I have lost 123 pounds within 8 months – size 24/26 to 12/14. For most of my life, I have been overweight. What made me decide to do this is my thyroid almost stopped working and my blood pressure was high."
"I'm 35, been overweight my whole life, and had sleeve surgery. Starting weight – 149.7kg (330 lbs). I made the decision when my 16 year old daughter weighed in over 100kg (220 lbs) & I feel like my bad habits did that to her. I have lost 32.1kg (70 lbs) so far. Feeling amazing about my body, the way clothes fit, crossing my legs, bending over to tie my shoes & how my face has changed. My skin is healthy & clear."
"I lost 51 pounds over a 6 month period on the pre-operation diet. I'm now 10 years out from surgery. My starting weight was 347, I was 295 the day of operation, and I've lost a total of 177 pounds."
"In the last week, I've been wearing an Australian size 18 (I believe that is about a US 14 or 16) and when I look at the clothes, they just seem so small to me. Like, it's not possible that these things will actually fit on my body. I was wearing an Australian size 28 (US 24/26) before. I'm also still worried about squeezing through narrow spaces, fitting in restaurant booths and things like that. At 156 kg (343 lb), I couldn't always get a car seatbelt on and now they just snap in – no problem. I still breathe a sigh of relief though because I'm always expecting them not to! It is totally surreal."
"I was sleeved on 6-20-17. I am 5'7 and my start weight was 289. My current weight is 194.2, that's a loss of 94.8 lbs. I still have a lot to go, around 50 lbs. But I feel so, so, so much better. My sleeve treats me pretty good most times. Right now I am in a plateau and cannot seem to bust through that barrier. I'm hovering between 192 and 195. This morning I did my measurements and have lost 36.5 inches off my body total."
For a breakdown on how much weight you can lose after gastric sleeve surgery, see our page on Gastric Sleeve Weight Loss.
"One of the first things I noticed when I started rapidly losing weight was relief on my knees and better ability to run/move. I just assumed I had arthritis until I got gastric sleeve surgery and felt how much better my knees were. Now I don't think I have arthritis, I think I was just too big before surgery. My blood pressure also went down and I'm not depressed anymore from the embarrassment of being a 'big person.'"
"I was one of the laziest people I know, but now I workout. The sleeve gave me the motivation to get moving, then it was like a snowball effect from there. My diet, fitness, and lifestyle fell into place when I realized my stomach was smaller and I couldn't eat as much. If I'm going to put the effort into working out, then I'm not going to keep eating foods that make me fat. I know my health benefits include being stronger from exercise. And it's from muscle, not just overweight strength."
"I am 26 and a mother of 4 children. Ages 2, 5, 6, and 9. Before the sleeve I had no motivation and suffered with depression and anxiety. I was beginning to wonder if my weight gain from my last pregnancy was the result of my mental state. The sleeve improved my quality of life by minimizing depression and anxiety. I now have the drive to get up and play with my kids and enjoy things I use to."
"If I didn't wear my cpap, I would keep up anyone within earshot of me because my snoring was loud as can be before surgery. I lost 120 pounds, then had a sleep study and the results said I no longer met criteria for sleep apnea. I was approved to stop using my cpap. It took a year and a half to lose this much weight, but it was worth the surgery and every weight loss hurdle. I actually still have some more weight to lose, but getting rid of my cpap and feeling better overall is the best thing."
"I got surgery to lose weight and look better. I was sick of being single and being embarrassed about being fat. Long story short, I got the gastric sleeve and lost a lot of weight (yes I'm dating now). Health wise, two unexpected things happened. My asthma significantly improved and so did my migraines. I don't get migraines anymore, and my asthma doesn't get to me much."
"I feel vital, younger, more social. People now SEE me. I suddenly get invited to parties I was never invited to when I was overweight and invisible. Men flirt. Women flirt. People don't interrupt me as often. People consider me for management positions. People think surgery gets rid of fat, but that's not why we have it. We have it to reboot our lives."
"My weight was so out of control, not only was my health deteriorating, my marriage was also. I didn't want to go anywhere or do anything and I was missing out on life. When I did have to go out and do something, it hurt to walk. I couldn't go up stairs. I was miserable. This was the best decision I have ever made in my life and I feel amazing. I feel better now then when I was a teenager. I am able to do so much more than I have ever done before. When I go to the store and there are stairs and escalator, I choose the stairs. When I get to the top, I'm not even breathing hard. I do have asthma and I do not take my everyday medication for asthma."
"My marriage is better than it has been in years I have so much more confidence in myself. I have to say now I'm a GYM JUNKIE lol. I have to go every day, if I don't I feel terrible. So I guess this is a good thing. My life is sure different, but it is different in the most amazing ways. I have almost 50 more pounds to go. Even if I make it to my goal weight, this is not just about surgery and losing weight, this is about living life to the fullest and being healthy. The surgery is just a tool and you have to remember that it is. You can only change you. I will continuously go to the gym and be healthy for the rest of my life so I can live a fun life."
"There is a 5K Turkey Trot Trail Run tomorrow just down the street from my house. So my hubby and I signed up to do it tomorrow morning. How's that for commitment to a new healthy lifestyle? And next weekend (Sunday) is my half marathon. I am not expecting a great time as I have had to baby my knee but I will complete it. I will run with my niece and my hubby will run with her fiancé."
SECTION SUMMARY:
See video testimonials from gastric sleeve patients
The following youtube gastric sleeve testimonials talk about personal experiences:
SECTION SUMMARY:
See before and after pictures of gastric sleeve patients
The following before and after gastric sleeve pictures show how the appearance of a patient can change after surgery:
See our Gastric Sleeve Before and After page for more pictures of gastric sleeve patients, including women, men, and celebrities.
SECTION SUMMARY:
You can read about the experiences of other gastric sleeve patients
You can "ask the expert"
If you still have questions about gastric sleeve testimonials, our experts are happy to answer them. We (and other patients) would also love to hear about your experiences.
Please use the form below to share your experience or ask a question.
Questions From Other Visitors*
Click below to see contributions from other visitors to this page.
SECTION SUMMARY:
You can ask a local bariatric practice for a free insurance check or cost quote
You can attend a free in-person seminar or an online webinar offered by a local weight loss surgeon
You should schedule a phone or in-person consultation (both often free), if you are interested in learning more about weight loss surgery