Homing in on the best weight loss surgeon requires specific knowledge and proper guidance.
This page explains the steps required to find the bariatric surgeon that's right for you.
TABLE OF CONTENTS
Click on any of the topics below to jump directly to that section
Advertisement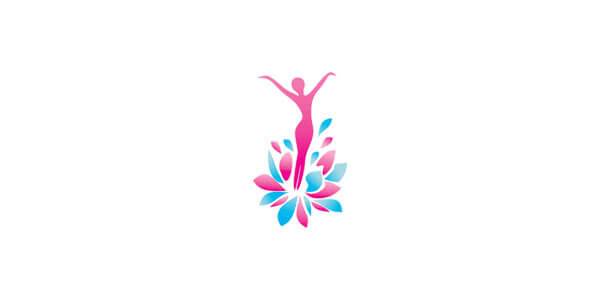 SECTION SUMMARY:
You need to confirm surgery is your best option for health and weight loss
Compare the various weight loss surgeries to what is best for you
Research and understand the possible downsides
Make sure you learn about the lifestyle and diet changes you'll need to live with
Before beginning your search for the ideal surgeon, you should have a solid understanding of the individual components of bariatric surgery and all the ways they will effect you. Click the following links to round out your research…
If you don't have a solid high-level understanding of the above points, it may be difficult to effectively select the best surgical team.
Continue reading to learn more about how to screen potential surgeons.
SECTION SUMMARY:
How you plan to pay may narrow your list of available surgeons (insurance vs. cash pay)
Ask for referrals from other medical professionals (see list below)
Verify the credentials of your potential surgeons (see list below)
Contact each of the potential surgeons to set up a consultation
There are thousands of great bariatric doctors to choose from, some that may have convenient locations right down the street and others located literally on the other side of the world.
Bariatric Surgeon vs. Bariatrician
They're not the same thing!
While bariatric surgeons perform weight loss surgery, bariatricians (sometimes called bariatric doctors) help patients lose weight without surgery. Bariatricians are a good first step before moving forward with surgery…ask your primary care physician (family doctor) for a referral.
The goal of Step 2 is to find at least two surgeons that have the necessary qualifications. Following are things to consider…
1. Insurance by Country
Click or see below for details about bariatric insurance by country.
Australia Insurance – Click here
United States – see below…
Click Here to Check Your Insurance
In the United States, if you have insurance that covers weight loss surgery, you'll need to focus on surgeons that are either:
Already in your insurance company's network, or
Willing to join
After verifying that your insurance covers weight loss surgery…
Go to your insurance company's website and search their list of in-network bariatric surgeons.
Insurance company lists are not always up-to-date, so use the next two sections to find additional qualified surgeons, then contact their offices to find out if they'll accept your insurance.
If you will be paying for all or part of your surgery on your own, which surgeon you choose will likely depend – at least in part – on their costs and financing options.
Insurance Tip
If you come across qualified surgeons that are not in your insurance company's network, keep them on your list.
Similarly, if there are no or very few surgeons contracted with your insurance company in your area (or the contracted surgeons don't pass your requirements as discussed on this page), there is a good chance that you can get the surgeon of your choice added to your insurance company's network.
Most surgeons offer one-on-one consultations that teach you about your surgery and financing options. Use the sections below to find, contact, and meet with a qualified surgeon.
If you don't have medical insurance that covers bariatric procedures you can click here to learn the 7 options for financing weight loss surgery.
2. Ask for Referrals
Try to obtain a referral or two from your primary care physician (PCP) or another trusted doctor.
Other professionals to ask for referrals
Specialists that you have seen for any obesity-related health problems
Your local pharmacist
Nutritionist
Mental health professional
OB/GYN
As an important side note, your PCP should be kept in the loop throughout your bariatric treatment as he or she will be an integral part of your long-term follow-up care.
PCP Push-Back
Unfortunately, not all primary care physicians support weight loss surgery. If this is the case with yours, don't be discouraged. Your PCP may not be up to speed on the latest bariatric surgery techniques, lower risks and the positive impact on obesity health problems.
Before writing off an unsupportive primary care physician, present information and research to try to change his or her opinion. Continuing your relationship with your current PCP will be easier and smoother than getting a new one up to speed before surgery.
To convince your PCP, discuss your obesity health problems (many of which he or she should be familiar with) and how they impact your life. Include both medical problems as well as more private issues such as trouble sleeping, personal hygiene, infertility, sexual problems, obesity discrimination and mental health issues.
Talk about your previous weight loss attempts, both medically supervised and non-medically supervised. In addition, click the following links, print the studies, and provide copies to your PCP for review…
If your primary care physician cannot be persuaded, you may have to find another one who understands the necessity for your surgery. A supportive PCP will be important during your after-care.
3. Verify that each of the weight loss surgeons on your list has the appropriate credentials
To stay on your list past Step 2, your potential bariatric doctors should each:
First use the search box on the left under "Participating State Licensing Authorities"
If you don't find your surgeon, find your state's link on the right side of the page under "States with links only", then follow the doctor search instructions on your state's website.
The list of bariatric doctors that you find with the same last name should provide clickable links to more information about each doctor. Click on your doctor's link to view his or her information.

In addition to confirming that each surgeon's license is active, the doctor information provided should tell you their:

License type – should be both Physician and Surgeon
License status – should be renewed and current
Primary practice area – should be surgery-related
Public record actions – look for surgeons who have none against them
Board certification – only work with surgeons who have been board certified
Additional 3rd Party Verification
Working with a weight loss surgery center that has received 3rd party accreditation is not absolutely necessary, but it should be a consideration (as discussed in the box at the end of this section).
To take it one step further… if you are in the United States and your surgeon performs surgery in one of the 19 states that collects bariatric surgery patient outcome data, your safest choice is likely to be a surgeon that works with a hospital that received the Bariatric Surgery Excellence Award from Healthgrades.
Click here for the updated list of hospital recipients by state, and click here to learn more about the award and what it means to you.
Be board certified.



Board Certification gives you confidence in your potential surgeon's focus on bariatric surgery because board-certified surgeons must, according to the American Board of Medical Specialties (ABMS)…

"Participate in an ongoing process of continuing education to keep current with the latest advances in medical science and technology in his or her specialty as well as best practices in patient safety, quality healthcare and creating a responsive patient-focused environment."

To confirm that your surgeon has been board certified, you will need to register for a free account with the American Board of Surgery. If requested during sign up, choose the "State Medical Board or State Board of Medical Examiners" option. You can also leave the "Other Information" section blank that asks for your company name, address, etc.

See the American Board of Medical Specialties' website for more information about board certification.
If any bariatric doctors on your list have an outdated license, have public record actions listed against them or are not board certified, remove them from your list.
Accredited Weight Loss Surgery Centers: ASMBS Centers of Excellence & American College of Surgeons Level 1 Bariatric Surgery Centers (United States Only)
While not absolutely necessary, a bariatric surgeon's or weight loss surgery center's designated status either as a Bariatric Center of Excellence (COE) by the American Society for Metabolic and Bariatric Surgery (ASMBS) or as a Level 1 Bariatric Surgery Center by the American College of Surgeons (ACS) should be a consideration when choosing your surgeon.
To receive COE designation, surgeons are required to perform at least 50 surgeries per year while COE hospitals/clinics must perform at least 125 per year. COE surgeons also have strict continuing education requirements and COE facilities must meet specific resource and care standards.
To receive ACS Level 1 designation, bariatric surgery centers must have conducted at least 125 surgeries in the last 12 months, be a full-service Joint Commission-approved, American Osteopathic Association-approved, Det Norske Veritas-approved or state-approved hospital and have key staff members including a bariatric surgeon, Director of Surgery and Bariatric Surgery Coordinator (each of whom must meet certain requirements).

While working with centers/surgeons that have earned one of these designations is desirable, there are qualified, talented and experienced surgeons/clinics who have not obtained COE designation, many of which meet or exceed the COE/Level 1 standards.
In addition, the actual outcomes for patients receiving treatment at bariatric Centers of Excellence/Level 1 center may (see this study) or may not (see this study) be any different than those receiving treatment from non-COE providers, depending on which studies are referenced. This study, which had by far the most participants of any that we reviewed (over 32,500 patients), concluded that "a definite volume-outcomes relationship exists when hospital-level data are analyzed" (in other words, the more procedures that a center performs, the better the outcomes are likely to be) but it also found that "low-volume centers with extremely low complication rates can be identified and, conversely, there are high-volume centers with elevated rates of complication."
Bottom line? All else being equal, choose the ASMBS COE or ACS Level 1 provider. Experience, minimum care standards and continuing education are important, and COE/Level 1 designation is an easy way to "check the boxes" for those requirements when interviewing your potential surgeons.
But if you receive a strong referral outside of the Centers of Excellence/ACS Level 1 circle, keep them on your list. Ask them why they chose not to apply for COE/Level 1 designation and how their practice stacks up against the COE/Level 1 requirements.
4. Contact Qualified Bariatric Surgeon
As mentioned above, most surgeons offer to meet for a one-on-one consultation to teach you about your surgery and financing options.
Click here to find and contact a qualified surgeon.
Don't necessarily limit yourself to surgeons in your immediate vicinity. For example, if a similarly qualified out-of-town surgeon is willing to offer you interest-free financing and/or lower costs while a surgeon down the street is not, it may make sense to be treated outside of your home town.
Medical Travel for Weight Loss Surgery
If you are open to having surgery outside the country, you may be able to save as much as $16,000 or more while receiving treatment from a surgical team that is as good or better than what is available locally.
Our Weight Loss Surgery Mexico & Abroad page provides a complete analysis of medical travel for bariatric surgery outside of the U.S (also called "medical tourism") and how to go about finding the right international surgeon.
Advertisement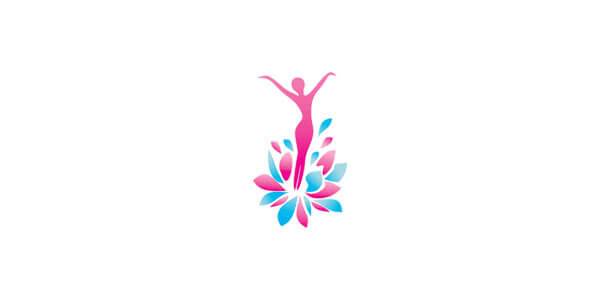 SECTION SUMMARY:
Read the general and procedure-specific questions you should ask
During Step 2, you should have narrowed your list of potential bariatric doctors down to one or two well-qualified surgeons. Now it's time to meet with a surgeon.
In addition to meeting the surgeons and learning more about their practice, responses to the following questions (also provided on the questionnaire with blank spaces for your notes) will either remove a weight loss surgeon from your list or give you a better idea of what to ask them.
Question: What percentage of your practice's patients are bariatric surgery patients?
The higher the percentage, the better. Bariatric surgery is a complicated procedure that demands complete attention and expertise. Finding a practice that is primarily focused on bariatric medicine and related treatment ensures that their expertise is not spread too thin.
Question: What types of weight loss procedures does the surgeon perform?
Find out not only which procedures they focus on but whether they perform the majority of them open or laparoscopically. Laparoscopic surgery is generally preferable, although there are circumstances where open surgery may be necessary.
During your preliminary research, you should have honed in on one or two weight loss surgery procedures that you feel fit you best. If one of the bariatric doctors on your list focuses primarily on surgeries that you are not interested in, remove that surgeon from your list.
Question: How many bariatric procedures of each type does your practice AND the surgeon perform per year?
To meet the Surgical Review Corporation's Bariatric Centers of Excellence criteria, each bariatric weight loss center must conduct at least 125 weight loss operations per year and have at least two credentialed and experienced bariatric surgeons who perform at least 50 weight loss operations per year.
What's more, it appears that the more cases a surgeon performs per year, the less likely the patient is to experience complications.
One study of over 3,400 patients and 31 surgeons found that for each additional 10 surgeries per year a surgeon performed, the risk of a serious complication decreased by 10% (1).
In another study, a surgeon was evaluated over his first 300 patients. When comparing patients 201 to 300 with patients 1 to 200, the 201-300 group had 89% fewer reoperations (1 vs. 9), 50% fewer coversions to open surgery (1 vs. 2) and was in surgery for 69 fewer minutes on average (2).
Question: What are the surgeon's complication and mortality rates?
In general, the rates should be in the same range as the rates reviewed on our Bariatric Surgery Complications page. Keep in mind that some surgeons specialize in treating higher risk patients (i.e. patients with a body mass index over 50), and those specialists understandably have higher complication and mortality rates.
Question: How long will you have to wait for surgery after you get approved?
Depending on your level of urgency, a long wait time may be unacceptable. However, you might want to consider that a long wait time could be due to the surgeon's good reputation and therefore a positive thing
Question: Are the professionals on the surgeon's pre- and post-care team well-qualified?
Following are the professionals you will be working with in addition to your weight loss surgeon:
Bariatric program coordinator/director
Bariatric nurses supporting the surgeon before, during and after surgery
Anesthesiologist – how many years and how successfully has the anesthesiologist worked with obese patients? Get the anesthesiologist's name and click here to confirm that they have been certified by the American Board of Anesthesiology (ABA).
Psychologist – make sure there is one on staff or in close partnership with your surgeon and that they specialize in bariatrics. The psychologist will work with you before surgery and should be available for counseling afterwards.
Dietitian or nutritionist – ensure that your surgeon works closely with a registered dietitian or nutritionist for pre- and post-surgical consultations. They are an extremely important resource for both helping you establish your short and long-term diet plans and overcoming any bariatric diet related obstacles.
Fitness advisor – do they work directly with anyone who can help you establish an appropriate weight loss surgery exercise program or, at a minimum, refer you to a personal trainer experienced in working with bariatric patients.
Weight loss surgery support group– does their office have pre- and post-surgery support groups in place? If so, is there just one, or are there different groups for different needs (i.e. diet, exercise, recovery, procedure-specific,etc.)
Patients who regularly attend support groups have been shown to have better long-term outcomes. While you can and should find additional offline and online weight loss support on your own, working with a surgeon or bariatric weight loss center that has their own programs will make finding and joining one near you much easier.
Insurance coordinator (if you have insurance) – as reviewed on our Bariatric Surgery Insurance page, getting surgery approved is often a grueling process. Offices with a coordinator on staff can make the process a whole lot easier.
Question: Will another doctor be assisting the surgeon during surgery? If so, what are the assistant's qualifications and how involved will he/she be in your treatment?
Make sure that the surgeon will be the one coordinating and performing the surgery. In addition, any staff or nurses assisting the surgeon should be primarily focused on assisting bariatric surgery patients (again, you don't want the professionals operating on you to be spread between multiple areas of expertise) and be taking continuing education classes relating to the care of bariatric patients.
Question: Does the surgeon have a short and long-term follow up program to work with you after surgery?
There should be a detailed plan in place to help you transition to and maintain a healthy life after weight loss surgery with the involvement of many of the professionals listed above.
Question: Are your facilities equipped to handle obese patients?
Not only will things like bigger waiting room chairs and hospital beds along with a staff trained in obesity empathy make you feel more comfortable and relaxed, they also show you that you are dealing with a compassionate surgeon who has your best interests in mind.
Procedure-Specific Question
Consider asking these additional questions depending on which procedures you are interested in:
Procedure-Specific Questions
Consider asking these additional questions depending on which procedures you are interested in:
Gastric sleeve surgery: Since there is limited long-term research available for gastric sleeve surgery, can you help me understand why you think this procedure will continue to be effective over the long-term? What procedures are you familiar with for tightening a stretched stomach? Also ask about leaks as indicated under gastric bypass above.
Roux-en-Y gastric bypass surgery: What steps do you take to ensure that no leaks occur after surgery? In order to prevent leaks, your surgeon should check the surgical connections a number of different ways before completing the operation, including (1) blowing air into the connection and observing whether any gets through and (2) using a dye to check for a leak.
Lap band surgery: What technique do you use to place the band: pars flaccida or perigastric? Bariatric doctors performing the pars flaccida technique (PFT) when placing the band see up to 22% fewer lap band reoperations than doctors using the perigastric technique (PGT) ( 3).
Duodenal switch surgery: I've read that DS surgery can be especially appropriate and effective for the super-obese, but its higher complication rate coupled with a super-obese patient's increased risk for complications demand careful consideration. What is your feeling about this? Also ask about leaks as indicated under gastric bypass above.
Gastric Balloon: How long can I have my balloon in place for? How much weight can I expect to lose by the time the balloon is removed? After my balloon is removed what are my weight loss options?
AspireAssist Device: How difficult is it to incorporate aspiration into my daily routine? Can I have the system removed and what are my other weight loss options if I do? Will I need a psychological evaluation before I get the device?
After interviewing each of the bariatric doctors, how do you decide which one to choose? It comes down to how personally comfortable you are with each surgeon.
Maybe one office was more relaxing and their staff more welcoming. Maybe one of their aftercare plans seemed more well-planned and thorough. Maybe one surgeon's former patients seemed more pleased with their experience. Maybe one surgeon "just felt better."
Regardless of which one you choose, if they passed the above process, their support group had positive things to say and you felt good about them during the interview, you should feel confident that you have chosen a great surgeon.