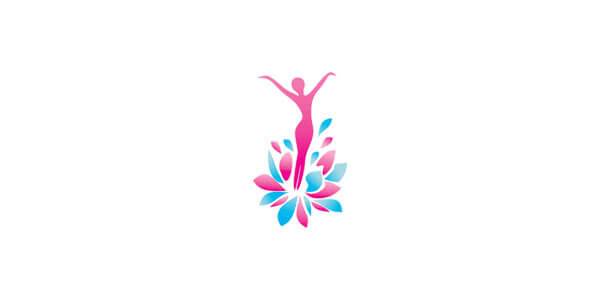 Weight loss surgery in Mexico:
Costs anywhere from $3,500 to $10,000, depending on the procedure
Is the most popular surgery performed outside of the United States for Americans
Is safe, as long as you choose a good clinic and take proper precautions
Continue reading to learn everything you need to know about weight loss surgery in Mexico.
TABLE OF CONTENTS
Click on any of the topics below to jump directly to that section
Advertisement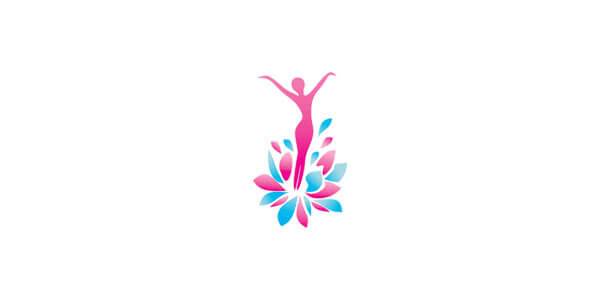 SECTION SUMMARY:
Yes, it is safe as long as proper precautions are taken
As long as you do your research on Mexican weight loss surgeons and clinics/hospitals, you can find options with an excellent safety record. Americans and Canadians have been traveling to Mexico for many years to receive safe, successful bariatric surgery, and we keep going back.
Be informed, ask lots of questions, and do as much planning as possible to minimize risk associated with medical travel.
The following are important safety considerations.
General Safety in Mexico
It's tempting to believe blanket statements like "Mexico is dangerous," but that would be the same thing as saying that "all cities and towns in the United States are dangerous." Despite the scary news stories, much of Mexico is very safe.
Like the U.S. and Canada, Mexico is a huge country with some safe cities and some cities with a higher crime rate. And like U.S. and Canadian cities, conditions change from year to year.
Click here for State Department warnings by Mexican province.
Accreditation for Mexico Weight Loss Surgery
The Joint Commission, the most respected and demanding hospital accreditation agency in the U.S., has an international division called the Joint Commission International (JCI) that accredits hospitals in Mexico.
To receive certification, hospitals abroad must pass detailed testing for 300 standards with 1,200 specific data points that JCI surveyors examine and score. Here is a general overview of what's reviewed:
Access to care and continuity of care
Patient and family rights
Assessment of patient
Care of patients
Anesthesia and surgical care
Medical management and use
Patient and family education
Quality improvement and patient safety
Prevention and control of infections
Governance, leadership, and direction
Facility management and staff
Staff qualifications and education
Management of communication and information
If a hospital outside the U.S. is JCI accredited, you know that they have passed the on-site 3 to 5 day hospital review within the last 3 years. This is an indicator you are traveling to a hospital where they put a premium on safe practice. There are a total of 4 hospitals in Mexico that are JCI approved and perform weight loss surgery.
For further information on JCI accreditation, check out their website to get a better idea of their impressive standards. (Joint Commission International accreditation standards).
Achieving JCI accreditation is an expensive, lengthy and rigorous process for a hospital. Most hospitals don't have the means to pursue JCI. Fortunately, there is another credentialing agency that screens hospitals for excellence.
The Mexican Ministry of Health offers a reputable accreditation known as the CSG (El Consejo de Salubridad General, which means "The General Health Council") that is modeled after JCI accreditation. CSG has a specific set of standards to address international patient safety. CSG accreditation serves as an indicator that you're going to a well respected hospital with a safe track record.
We ran a survey on 20 Mexican hospitals and clinics that perform bariatric surgery and found that 8 are CSG accredited, which means that less than half of your options fall in the accredited category.
Non-Accredited Options for Bariatric Surgery Mexico
What if your prospective hospital or clinic lacks certification from either the JCI or CSG?
Rest assured, there are great clinics and hospitals that are not accredited for a variety of reasons. For example, if a clinic is successful and business is good, accreditation may not be worth the money, time, and stress of extensive program auditing.
However, if you choose a non-accredited facility, you should do your homework to ensure that the practice is reputable. To ensure that your practice is safe:
Contact the hospital directly and share your safety concerns. Ask them (1) why they're the safest option and (2) how their safety compares to a CSG or JCI accredited facility. Search online forums for reviews on that clinic or hospital
Ask for for at least 3 patient references who have used the specific surgeon and hospital that you will you use. Call each of those patients to discuss their experience.
Search online forums for patient reviews of the surgeons and hospitals you're considering.
Hospitals vs. Clinics
Weight loss surgery clinics outside of the hospital setting are common in Mexico. Clinics have the resources to perform successful weight loss surgeries, but they are not a "one-stop-shop" in the event something goes wrong. On the other hand, hospitals are usually equipped with an emergency room, intensive care unit, pharmacy and other specializations all under the same roof.
While weight loss surgery has close to a 100% survival rate, complications can arise. If there is an issue during your procedure, a clinic may send you to a hospital you haven't researched.
If you choose a clinic, inquire with their staff ahead of time about their preferred emergency room, and do homework on that hospital's reviews/accreditation.
Whether or not you choose a hospital or clinic is a matter of personal preference. Some patients feel better knowing they're in a hospital setting, while others prefer the more intimate setting of a clinic. At the end of the day, the hospital adds a layer of security if something out of the ordinary happens.
SECTION SUMMARY:
It costs less than in the US
If you live in the US or Canada, it's relatively close & easy to get to
The surgical centers are frequently located in "vacation cities"
Of the many countries offering medical travel, Mexico is among the best for U.S. and Canadian patients because:
Costs of Mexico weight loss surgery are often much lower than costs in the U.S. or Canada (read more about costs further down this page)
It is close. You'll likely be avoiding extensive travel time to and from home. Flights to Mexico are also far less expensive than other international destinations.
Many cities offer a relaxing environment that can ease the stressors of anxiety-provoking surgery. Some patients travel to Mexico early to enjoy vacation prior to surgery.
It can provide privacy and discretion. For example, if you are uncomfortable with coworkers or friends knowing you are having weight loss surgery, you might choose to tell them that you are going on vacation instead of taking a mystery leave of absence from work or home.
Advertisement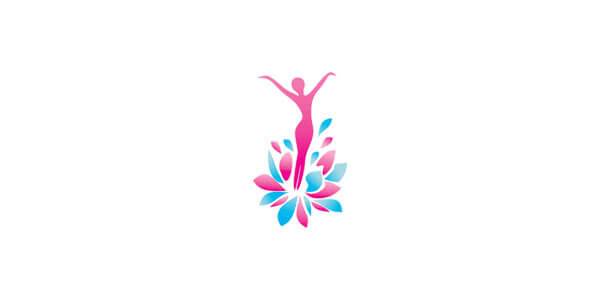 SECTION SUMMARY:
Make sure you prepare early for travel
You'll need to take steps to prevent deep vein thrombosis during your flight home after surgery
Once you arrive in Mexico, only drink bottled or distilled water
It's best to get there 2 days ahead of time & stay for 2 weeks
To minimize your risk of travel-related complications and problems:
Make the standard weight loss surgery preparations (just as if you were having the procedure near home). You will work with your chosen surgeon abroad via phone or video call to agree upon an appropriate bariatric diet and weight loss surgery exercise program prior to traveling.
Have your passport ready! For those applying for a passport, it can take up to 8 weeks to receive yours in the mail.
Ask your doctor about vaccines. According to the CDC, Typhoid and Hepatitis A shots are recommended for most travellers to Mexico. The Center for Disease Control's (CDC) site has more recommendations depending on where you travel within Mexico.
While in Mexico, drink only bottled or distilled water to reduce risk of stomach problems. The last thing you need is to get sick during the week of your surgery.
Plan a day or two of rest and relaxation once you get to your destination. Don't jump right into surgery. This will make the experience much less stressful and will give you time to get over the jet lag and culture shock before beginning your stay in the hospital.
Plan to stay in the country for at least 2 weeks following surgery. This is needed for proper recovery and evaluation by your surgeon before traveling home. In addition, surgeons in Mexico will often include the costs of follow up treatment or treatment resulting from complications in the initial price quoted.
Take steps to prevent Deep Vein Thrombosis (DVT). The biggest risk of traveling for surgery is deep vein thrombosis (DVT) , which is the formation of a blood clot in one of the deep veins, usually in the lower leg. DVT risk increases after all surgeries, especially when the patient is immobile for long periods of time.
To reduce the risk, you should take preventive measures from the time you leave to the time you get home.…
To minimize DVT risk before traveling:
Stop smoking as soon as possible. The increased risk of blood clots that tobacco causes can last six weeks or more after your last puff, so quitting the day before you travel won't cut it.
Ask your doctor if wearing elastic flight socks or graduated compression stockings is appropriate
Lose as much weight as possible before you travel – the lower your body mass index (BMI) , the less risk you have for both DVT and bariatric surgery complications in general
Get enough exercise to be at least minimally fit
Discuss stopping birth control pills and hormone replacement therapy with your doctor, as they can thicken your blood and increase the risk of DVT
Ask your weight loss surgery Mexico or other international surgeon about using a pneumatic compression device during and after surgery
Ask your weight loss surgeon if taking an anticoagulant (blood thinner) is necessary while traveling
Choose an airline or passenger class with sufficient leg room
Wear loose clothing
Walk briskly for at least half an hour before takeoff
Minimize DVT risk on the plane:
Don't stow carry-on baggage under seat (you'll need the legroom)
Take deep breaths frequently throughout the flight
Flex your calves and rotate your ankles every 20 to 30 minutes
Walk up and down the aisle at least once every 2 hours
Sleep only for short periods (do not take sleeping pills)
Drink lots of water to avoid dehydration
Avoid alcohol, caffeine and diet soda
Don't let stockings or clothing roll up or constrict your legs
SECTION SUMMARY:
The prices range from $3,500 to $10,000, depending on which procedure you have
Typically, US based insurance companies will not cover the cost of international surgery. The information below has been compiled to get a better idea of out-of-pockets costs associated with weight loss surgery in Mexico.
A Price Comparison of US vs. Mexican Bariatric Surgery
Above are estimates of the average cost of each procedure. Costs are in U.S. dollars and can vary widely for weight loss surgery Mexico and other countries. Prices not available (n/a) do not necessarily mean that the procedure is not available in that country. Rather, prices for the n/a procedure were not available in the databases and studies utilized.
References:
Bariatric Surgery Source Annual Surgeon Cost Survey
, (
11
)
As you can see, the cost of bariatric surgery in Mexico is 3 to 4 times less than the cost of surgery in the United States.
Why the big difference?
Surgeons and hospitals in Mexico have less overhead. This does not mean a reduction in quality care, it means money flow operates differently in Mexico. Here's why:
Medical supplies, salaries and administrative costs are less. This means you pay less for your surgery.
Malpractice insurance cost is significantly lower for surgeons in Mexico. Unlike in the United States, malpractice lawsuits are relatively uncommon. At best, lawsuits in Mexico conclude with patients receiving follow-up care at no charge, contrasting the large cash settlements we see stateside.
In the United States, complex relationships between healthcare groups, patient, insurance companies, billing procedures, brokers and hospitals ultimately increase patient cost. In Mexico, there is freedom to practice medicine with less regulation.
The focus of the surgeon and hospital is shifted from tracking and collecting money to patient care. You will receive a straightforward, all-inclusive bill.
What's Typically Included In Mexico Bariatric Surgery Costs?
Pre-operative tests and evaluations which may include the following:

Chest x-ray
EKG (electrocardiogram)
Doctor evaluation
Anesthesiologist evaluation
Complete blood work
Urine test
Nutritionist Fees

Travel & logistical costs, which may include:

Transportation to/from hospital
Use of a telephone to call the U.S. at no charge
High speed Internet

Surgery Costs, including:

Hospital Fees (private rooms)
Surgeons Fees
Anesthesiologist Fees
Antibiotics and Pain Medicine

Post-Operative Costs

Post-op tests
Post-op consultations before hospital discharge(surgeon, nutritionist, etc)
What May NOT Be Included?
The following may or may not be included in the quoted fees:
Cost of complications. Many patients don't experience complications. However, if an issue does arise during or after your procedure, find out in advance who will pay for it.
Extra bed for your travel companion (in the same hospital room)
Cafeteria/food for your guest
Follow up visits/consultations
Airfare
Hotel costs before and after hospital stay
Be sure to speak with the prospective hospital or clinic about what their services cover.
Advertisement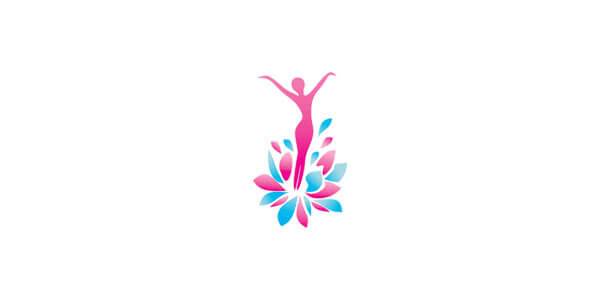 SECTION SUMMARY:
First, find potential candidates
Next, schedule video chat interviews with your top choices
Lastly, make sure you coordinate aftercare with a doctor where you live
The best surgeon and hospital abroad is specific to each patient. In addition to ensuring that your chosen surgeon has the appropriate expertise and access to technology, you must also feel personally comfortable with them.
How to Find Potential Surgeons
The best places to start are:
A general internet search for your desired procedure and the area or town you want to travel to (if you have a preference)
Gastric Sleeve Surgery in Tijuana, Mexico
Thinking about having the most popular type of bariatric surgery in Mexico, in the most popular Mexican city for U.S. patients? Here's what you need to know about gastric sleeve in Tijuana, Mexico:
Tijuana and San Diego are both on the US-Mexico border. Travel time between the cities can be as short as 25 minutes (wait times on the border vary). For patients nervous about international travel, Tijuana's proximity to San Diego can add an extra layer of comfort.
Many patients choose to fly into San Diego instead of the Tijuana airport, opting for a more comfortable airport without the language barrier. Some Tijuana gastric sleeve providers will make accommodations for travel to the airport, hotel, and hospital. Uber and taxi services are available in both Tijuana and San Diego.
After surgery, you will need to wait for surgeon approval before traveling on an airplane. During this waiting period, patients can stay in Tijuana or San Diego. Luxury accommodations are available for weight loss surgery in Tijuana.
Medical tourism in Tijuana is a growing industry, and surgeons in the area (see the directory below) will either connect you with a medical travel agency that meet your needs or coordinate your travel themselves.
Tijuana does have a reputation for being a rowdy, unpredictable city. However, this shouldn't affect your travels if you stay in safe areas. Remember, all major U.S. cities have good and bad areas, too!
The following tips can help minimize travel risk:
Stick to the tourist areas when possible. These locations are safer, provide more security, and tend to have English-speakers available.
Stay away from "Calle Coahuila." This is considered the Red Light District, and despite its popularity among tourists, do not travel there. You're getting gastric sleeve in Mexico to improve your health, so avoid these stressful areas.
Get insurance on all rental cars and be mindful of erratic drivers. Drivers in Tijuana may be aggressive and less mindful of red lights and stop signs.
When you're out in public, keep a few dollars in your pocket. The rest of your money should be hidden away in the sole of your shoes or other inconspicuous locations.
Travel with a companion. This is a good tip for all international travel and you'll need someone with you after surgery.
How to Screen and Select Your Surgeon
Ideally, set up a video conference with your surgeon so you can see each other while talking (these are free via companies like Skype and Ekiga). If you don't walk away feeling confident with the surgeon, move on to the next one.
See our 4 Steps to Find the Right Weight Loss Surgeon page to learn the necessary homework and how to interview your potential surgeons.
For a comprehensive list of questions for your prospective surgeon, click here.
Partner With A Local Doctor
By facilitating a relationship between medical staff at home and in Mexico, you're taking the necessary steps to ensure the safest possible outcomes.
Before you leave for surgery, find a provider who will agree to manage your postoperative care. This may be more difficult than it sounds because many doctors do not want to assume the liability for any issues caused by a provider outside of the United States or Canada
Some patients returning home work with a primary care physician instead of following up with a local surgeon. If a primary care doctor feels comfortable providing the follow-up care and you can't find a surgeon, this may be your best option. It is also more cost-effective.
If you're having trouble finding someone on your own, as your Mexico surgeon for help. They often have relationships with providers in the United States and Canada.
Surgeons abroad can provide your local doctors with detailed medical information summarizing the clinically important information learned during your trip to Mexico. For example, they may provide you with a CD or digital file that includes your medical summary, vitals, doctor notes, x-rays, sonograms, etc. This is enough that your doctor back home will be able to pick up where your surgeon in Mexico left off.
Click here for feedback from two surgeons about receiving follow up care when you get home.
SECTION SUMMARY:
Your surgeon's office or medical travel agent are best equipped to help you
You should purchase medical travel insurance (see details below)
Some weight loss surgery clinics in Mexico, such as the clinics listed in the directory at the bottom of this page, will coordinate all travel plans and travel insurance for you and your travel companion.
For those clinics who do leave travel planning to the patient, medical travel agents and medical travel insurance can reduce stress and improve your travel experience.
Role of the Medical Travel Agent
Medical travel agents will help you choose the right surgeon, hospital, arrange all of your travel details, and link you to a variety of resources in Mexico. This option is ideal for those traveling to clinics or hospitals that do not provide comprehensive travel services.
Not only are medical travel agents knowledgeable about surgeons, but their insight is also based on feedback from prior patients. This allows them to steer you toward surgeons and facilities with the best recommendations.
The best agencies and hospitals/centers will:
Provide you with user-friendly educational information about weight loss surgery in Mexico and medical travel in general
Facilitate coordination of care between your surgeon abroad and hometown physician
Streamline the documentation process
Arrange for airline, lodging, and ground transportation.
Coordinate telephone consultation with physician or surgeon
Advise you about communication of your medical records
Ask your chosen medical travel service directly about their services and charges, as each is different. They are usually paid through a fee that is bundled into the packaged price negotiated for your medical treatment.
Benefits of Medical Travel Insurance
Medical travel insurance is another safety measure available that can protect you from expensive emergency situations abroad. If an accident occurs or you get sick, they typically provide coverage. However, this form of insurance usually does not cover complications from your surgery.
Medical Travel Insurance Companies
Policies differ between companies and plans. Consider the following details for each plan before making a selection:
Cost of plan
Deductibles and other potential out of pocket expenses
Which countries the coverage applies in (e.g. confirm that the policy will pay for coverage received after returning home)
Whether the policy requires you to receive care within a certain network of providers (or whether you can go to any doctor/facility that you choose)
How long the policy remains in effect (when coverage terminates)
Whether the insurance company will pay providers directly or whether they require you to pay first (then reimburse you)
Any applicable coverage limits (such as maximum amount they will pay)
Other coverages that are included under the policy (such as regular travel insurance, etc.)
Following is a list of Medical Travel Insurance companies. We have not worked directly with any of these companies and this list does not imply any recommendations or endorsements. Talk with your surgeon abroad for their recommendations and experiences before making a selection.
Have you worked with another medical travel insurance company related to weight loss surgery in Mexico? Please contact us.
Advertisement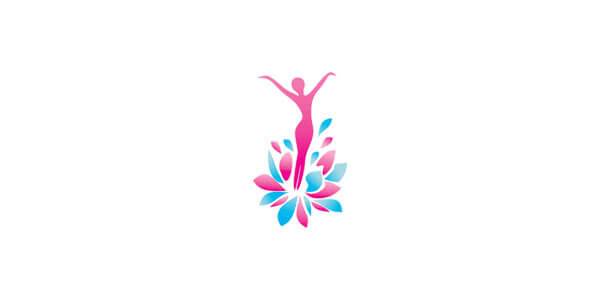 Following is the typical medical travel experience after you have chosen your Mexico weight loss surgery clinic:
Patient contacts surgeon and reviews their medical history.
Surgeon's office will confirm that you qualify, review your options, and help you finalize your procedure decision.
Surgeon's office coordinates a call between the patient's local physician and the weight loss surgeon to discuss the patient and their selected surgery.
Surgeon communicates all-inclusive charge which may or may not cover:

Hospital stay
All surgeon discussions, including 24/7 access to actual surgeon's home and/or cell phone
All nurse visits, sometimes including daily massage and food delivery
All prescriptions and hospital room amenities
All follow up calls and treatment, including any additional visits if necessary (most complications arise within 2 weeks after treatment, so it is recommended that patient stays near the hospital for at least 2 weeks following surgery).

Surgeon's office helps to coordinate patient's trip for weight loss surgery in Mexico, including travel, lodging, and post-surgery recuperation
Hospital loads all patient information into medical software, including medical history, hospital treatment, doctor notes, prescriptions and follow up visits. The software allows collaboration with the patient's U.S. physician before, during and after treatment. It identifies problems such as negative effects of conflicting medications or previous medical issues such as surgeries that may have resulted in abdominal scarring.
Patient travels to destination and receives surgery. Patient is not rushed out of the hospital, but are encouraged to stay as long as is necessary for a safe recovery.
Depending on level of surgery, patient may move to a post-treatment facility or resort where they will have access to a dedicated nurse and facilities that are specifically designed for post-treatment guests.
2 weeks after surgery, surgeon confirms that it is safe for patient to travel and patient returns home as planned
Surgeon continues dialogue with patient and local physician as needed to ensure a successful recovery and transition into the patient's new post-surgery life
SECTION SUMMARY:
Patient Experiences
Ask the Expert
If you still have questions about weight loss surgery in Mexico, our experts are happy to answer them. We (and other patients) would also love to hear about your experiences.
Please use the form below to share your experience or ask a question.
Questions From Other Visitors*
Click below to see contributions from other visitors to this page.