Effectively preparing for weight loss surgery will:
Reduce your stress
Save you money
Minimize your risk of complications
Increase the amount of weight you will lose from surgery
Make you much more likely to keep the weight off over the long-term
Read and click the sections below for everything you need to know about preparing for a bariatric procedure.
Before and after weight loss success
Individual results may vary
TABLE OF CONTENTS
Click on any of the topics below to jump directly to that section
Advertisement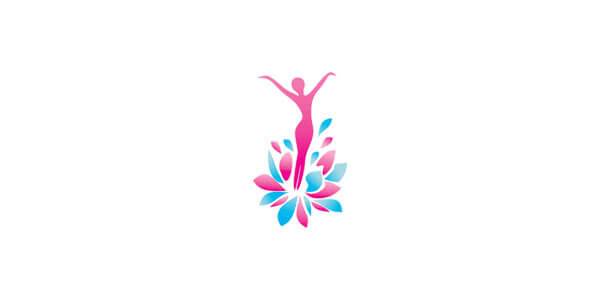 SECTION SUMMARY:
You will lose more weight if you prepare properly for surgery
You will reduce your risk of complications from your surgery
You will save money (see below for details)
Patients who lose weight while getting ready for bariatric surgery:
Tend to lose more weight after surgery
Are less likely to experience complications during surgery
For example, a Stanford University School of Medicine study of 90 gastric bypass patients found that for every 1% of weight loss before surgery, a patient can expect to lose 1.8% more weight at one year post-op (1).
They also found that patients with pre-op weight loss in excess of 5% had a 36 minute shorter operating time on average. In other words, lower weight made it easier for the surgeons to perform the procedure. Less operating time means lower risk of complications.
Another study of 881 gastric bypass patients found a direct correlation between pre-op weight loss and complication rates; the more weight patients lost while preparing for gastric bypass surgery, the less likely they were to experience complications (2).
The other big reason for preparing for weight loss surgery early is reversing poor habits. Habits take time to change, and weight loss surgery will not work over the long term if you don't change your habits.
This is worth repeating…
Your weight loss surgery will not work over the long term if you do not change your habits.
If you go back to your old ways following surgery, you will gain the weight back and you will experience a relapse in your obesity-related health problems.
Just as a runner would never attempt a marathon without months of conditioning, a bariatric surgery patient should not go into surgery without significant preparation.
The sooner you start preparing for bariatric surgery, the more likely you will be to establish the habits required to achieve the long-term weight loss and health improvement goals you set ahead of time.
SECTION SUMMARY:
Medical care checklist
Investigate Your payment and savings options
Fine-tune Your logistics & scheduling
Begin your lifestyle changes (see below)
There are two separate "to do" lists for the 3 to 6 months prior to surgery. Click the sections below to learn more.
1. Medical Care, Payment & Logistics Bariatric Surgery Checklist
Start working with your surgeon's team – From insurance and financing considerations to required pre-op testing to pre-op instructions specific to your situation, there are a variety of issues your surgeon will help you address while preparing for weight loss surgery. Attend your surgeon's next seminar to learn more about your options, to get a better handle on what to expect and to learn how to best work with their team
Understand payment options and savings opportunities

If you have insurance, confirm your insurance benefits and find out what your insurance company requires.

If you don't have insurance and can't pay the full cost up front, arrange financing.

Schedule pre-surgery tests and consultations/physicals to confirm that you are a good candidate for surgery
Arrange and begin your physician-supervised diet program (if required by your insurance company or surgeon)
Schedule your initial consultation with your surgeon and find out what paperwork and medical history you'll need to move forward (e.g. Letter of Medical Necessity and Letter of Medical Clearance, medical records, psychological evaluation, etc.)
After evaluating all tests and completing all paperwork and requirements, the surgeon's office will confirm that you are clear to proceed with surgery and will obtain pre-authorization from your insurance company (if applicable)
Your surgeon's office may require you to participate in other preparatory steps or educational meetings and will guide you following pre-approval
2. Lifestyle Changes Bariatric Surgery Checklist
For long-term weight loss and health improvement following surgery, you must start living as if you've had the surgery at least 3 months in advance:
Begin eating for health and not just flavor and pleasure – Your smaller stomach after surgery will prevent your body from processing as much food as you're used to. This is great for weight loss but bad for getting the nutrition your body needs to function properly. If you fill up with junk food and don't get the nutrients you need following surgery, you'll risk suffering from one of the many horrible effects of malnutrition – not to mention uncomfortable side effects like dumping syndrome.

This will be difficult to do while preparing for weight loss surgery but should get easier post-op. Your taste buds can be retrained and you will be able to eat things you never thought possible. Also, your taste buds will go through some changes after surgery and things you enjoyed before will no longer be appealing to you.
See our Top 5 Long-Term Bariatric Diet Success Factors for more information.

Eat protein, protein and more protein – Protein is essential for weight loss as it helps you to feel full sooner and for a longer period of time. It will also help you preserve muscle during your rapid weight loss following surgery.
Eat slow, chew each bite and watch the portion sizes – The feeling of satiety(fullness) takes 20 to 30 minutes to reach your brain. Eating slowly and chewing thoroughly helps you to stay in touch with with your body so you don't overeat and stretch your new stomach/pouch. Practicing this while preparing for weight loss surgery will help you lose weight.
Start taking a multivitamin – Since bariatric patients don't absorb nutrients as well due to changes in the digestive system and from consuming less food, you'll need to take supplements after surgery. Start building that into your routine now… talk with your doctor about which multivitamins they recommend.
Don't drink anything with your meals – Following surgery, you'll need to wait at least an hour after meals before you drink anything. Liquids can flush food through your smaller post-op stomach causing you to feel hungry sooner and leading to weight regain.

In addition, after surgery you will not have as much space in your stomach for food and fluids (your stomach will be smaller) and you can end up dehydrated or malnourished if you don't eat and drink separately. This step is very important, especially early after recovery when you are still healing.

Ditch the sugared beverages and drink more water – Provided you don't have any fluid restrictions, start drinking 64 oz of water or more per day. Drinking plenty of water over the months spent preparing for weight loss surgery helps patients in a few important ways such as giving you an early feeling of fullness (thus promoting pre-op weight loss), keeping you well-hydrated and flushing out your kidneys in order to reduce the chances of kidney stones that can develop with rapid weight loss following surgery.
Careful with the coffee – Coffee in small amounts is fine but eliminate the unhealthy calories that come from sugar and cream. To ease the transition, high-caffeine tea with a small amount of honey may be a good alternative.
Stop drinking alcohol – Due to the changes to your digestive system after surgery, alcohol will have a much different effect on your body. It will be much easier for you to become intoxicated meaning you'll be more likely to give into food cravings. Alcohol after surgery can also cause your blood sugar to go haywire resulting in weight regain and will put you at a higher risk of several health problems, some of which are severe.
Exercise just a little bit more – Start slow, do something you enjoy, just start moving. Ideally you can tolerate moving for up to 20 to 30 minutes each day. This will reduce the risk of complications during surgery, assist with weight loss before surgery and get you into a habit that will lead to long-term weight loss.
Stop smoking – Smoking increases the risk of blood clots during surgery up to 6 weeks following your last cigarette. Additionally, studies suggest that tobacco smokers failed to complete preoperative weight loss programs at twice the rate of non-smokers (3). If you currently use tobacco, consider entering a tobacco cessation program or starting a nicotine replacement regimen that may include patches or gum.
Start attending in-person support group meetings – The importance of hearing other patients' real-world experiences can not be understated. Other patients will give you first-hand insights that your surgical team may not be able to provide directly and will let you build relationships that will continue to help you succeed following surgery. Your surgeon can provide details about how to find a local bariatric surgery support group.
We know these changes won't be easy, which is why you're starting early. Be patient with yourself… practice self management and forgiveness. As you slowly start changing your routine throughout the weeks and months spent preparing for weight loss surery, the adjustments will become easier and easier.
Advertisement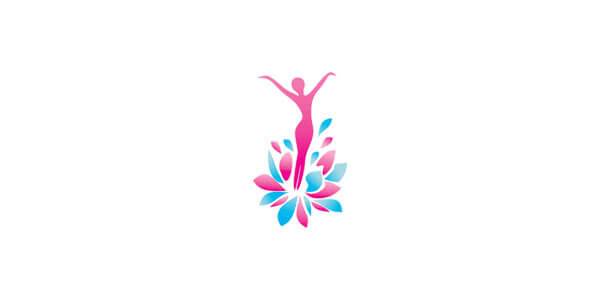 SECTION SUMMARY:
You will need to coordinate your time off work, child care, transportation, and at-home help
Prepare your post-op food
Set up your home for ideal recovery
By 2 weeks out you will have completed your pre-op tests, your physical, and whatever else your surgeon and/or insurance company have asked. You should have your authorization from your insurance for payment for the surgeon and hospital.
You are eating and drinking as if you've had surgery. Your bariatric dietitian may even have you on a liquid diet.
Don't cheat!
If you are thinking about having one last big meal or sneaking in food that your surgeon told you to avoid, DON'T!
See this page and this page for more information, including feedback from patients and experts.
You are walking or exercising at least 20 minutes per day.
Your surgery date and time have been set and you know what time to arrive to the hospital.
In the week or two leading up to surgery you'll be seeing the hospital pre-surgery department for an EKG, blood work (blood typing) and any last minute instructions or other pre-op tests. You'll see the surgeon one more time for consents, a pre-operative physical and any last minute details.
The night before surgery you'll be asked to not eat or drink anything starting at midnight.
Following is a checklist of things to have ready before the big day…
Make sure you have planned for time off from work. You need time to recover, to adjust to your new stomach, and to figure out what your body can and cannot tolerate, so 4 to 6 weeks is wise.
Talk with your doctor about filling your required post-op prescriptions before surgery. That way, you won't need to worry about filling any prescriptions while you're recovering.
Have your child care worked out
Have someone to take you to and pick you up from the hospital
You'll need someone to be with you for at least the first week of your recovery. That person should be there to help you 24/7 if needed, so be sure they've requested the time off work as well.
Start preparing the food and vitamins that you will eat after surgery or make a shopping list for someone to buy those items for you so you have things ready once you get home.
Set up a comfortable sleeping arrangement as you will likely be sore following surgery

Comfort items to consider for your hospital stay and ride home (you're hospital may have some of these… you may want to call ahead to find out if any of these items are important to you):
Sleep Aids
CPAP Machine
For patients with obstructive sleep apnea, many hospitals prefer that patients bring their own CPAP machine. Contact your surgeon's team ahead of time to be sure.
Entertainment
Music player, DVD player, laptop, tablet, smart phone, etc.
Batteries/Charger electronic devices
Books, magazines or other reading material
Clothes
Slippers
Clean robes (the hospital will also provide these)
A loose-fitting gown, robe, jumper or dress to wear home
Flip-flops to wear in the shower
Clean underwear and socks
Hygiene
Toiletries such as toothbrush, toothpaste, mouthwash and hair brush
Female sanitary towels (tampons may be too uncomfortable to use/apply)
Deodorizing body wipes
Bottom wiper (to help you reach)
Soothing wipes and/or vaseline to use after bowel movements
Other
Notebook and pen to take notes and help remember questions to ask
Pillow for the ride home and in case hospital pillows are uncomfortable
Sports bottle for easy no-spill drinking
Throat lozenges
Chapstick for dry lips after surgery
Gas relief medication – talk with your surgeon about how to relieve potential gas pain following surgery
That just about covers everything. Next up: click here to learn what to expect during your bariatric surgery hospital stay.
SECTION SUMMARY:
You can ask a local bariatric practice for a free insurance check or cost quote
You can attend a free in-person seminar or an online webinar offered by a local weight loss surgeon
You should schedule a phone or in-person consultation (both often free), if you are interested in learning more about weight loss surgery