The gastric sleeve reviews below can be summarized as follows: The majority of patients are happy with their decision and, despite the risks and challenges, would recommend it to others.
However, you must go into this with eyes wide open to both the benefits and challenges of such a life-altering procedure, because there will be lots of both. Ultimately, you will be the most likely to have a good experience if you make the right short- and long-term choices.
Read the reviews below to learn more about the gastric sleeve patient experience.
TABLE OF CONTENTS
Click on any of the topics below to jump directly to that section
Advertisement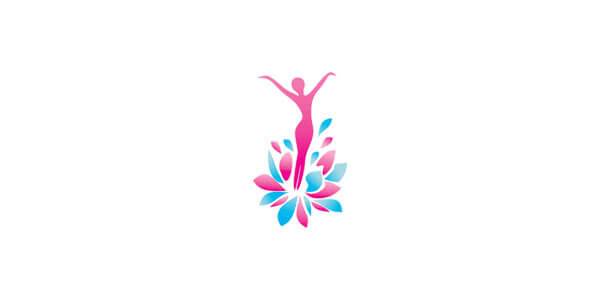 SECTION SUMMARY:
Read quotes from former patients
The gastric sleeve reviews below are broken down into the following categories, although there is category overlap in some of the quotes. Click the following links to jump to each section or scroll down to review them all.
Gastric Sleeve Reviews About Weight Loss
Gastric sleeve patients can expect lose up to 70% of their excess weight in the first year. Most patients weight will plateau between 1 and 2 years after surgery. Factors that influence how much weight you'll lose include:
Follow up with your surgeon
Diet
Lifestyle choices
The following quotes are real-life gastric sleeve reviews about weight loss after surgery:
"At the time of surgery I weighed in at 280 lbs. I began to see that life in 20 years was not something to look forward to. I was reborn when I did my gastric sleeve. My surgery went off without a hitch. I have now lost 135 pounds and have gone from a size 28 to a size 8. I have had a wonderful experience losing the weight and gaining my life back."
"I'm down 47 lbs in the last 2 months and 57 lbs overall if you include the pre-surgery diet. I can't believe what a huge difference this has made in my life. Changes include:
My sleep apnea is gone. I actually feel rested when I wake up.
I finally have the energy to tackle my problems. My to-do list no longer seems insurmountable. Everything is possible.
My work performance and consistency has improved. My boss has noticed and offered me a full time position.
I am much more confident around women. I don't feel awkward when I give someone a hug."
"I went to try on scrubs for my new job. They have to be special ordered but the store has samples to try on. The salesperson asked me what size I needed and I told her I don't know. I haven't tried on new scrubs since before the surgery. She said I look like an XL. I thought she was crazy, there was no way an XL would fit. I was a 4X at my heaviest and about a 3X before surgery. I went to the dressing room to try on these XL that I was convinced would be too small. Guess what? They fit! I almost cried tears of joy in the dressing room."
For a breakdown on how much weight you can lose after gastric sleeve surgery, see our page on Gastric Sleeve Weight Loss.
For more reviews on weight loss after gastric sleeve surgery, see our Gastric Sleeve Testimonials page.
Gastric Sleeve Reviews About Health Benefits
Gastric sleeve surgery has proven health benefits. Many conditions can improve or completely resolve after surgery. The more weight you lose, the more likely you are to experience health benefits.
The following are quotes from several patients:
"My weight loss journey has completely changed my life. I feel so much better going out and spending time with my family and friends. I love being able to chase my grandkids around without feeling tired all the time. I sleep so much better and wake feeling ready to start my new day."
"I was 206 lbs, with comorbid conditions including high blood pressure, high cholesterol, and I was borderline diabetic. I was taking hypertension medication, cholesterol medications, and my health was a mess. I was very depressed, and I realized how unhappy I was with myself. After six years, I decided to go forward with the gastric sleeve procedure. I wore 2xl shirts and size 14-18 for dresses and pants. Today, I am wearing size small for dresses, and my pant size is 3. By far, the best decision I have ever made in my life. I am no longer taking any medications for both high blood pressure and high cholesterol. My sugar level is normal. I should have done this six years ago."
"I can tell you that I had type 2 diabetes and it took me about 2 months and I was off my medications and have not taken them since. The main reason for me having weight loss surgery was my diabetes and the sleeve was the answer for me."
"My PCP and I were a bit apprehensive about going cold turkey off the diabetes meds, so we cut back to 500 mg metformin daily, so that's where I am today. If I have good results from my labs at the end of this month (my 6-month post-op labs), we will ditch the metformin completely. That said, I still do not consider myself 'cured.' I prefer to term myself as extremely well controlled. If I ever turn to eating ice cream and pasta and mashed potatoes every day, I have no doubt that my glucose levels would skyrocket."
"I had a CPAP for years prior to my gastric sleeve. After about 6 months I could not keep my mask sealed, my face was simply too thin and I still had to get the XL size as any smaller would not cover my mouth. I had to use a full face mask the nasal masks simply would NOT work for me. So I just stopped using it. The wife woke up a lot at first and says I am not gasping and sputtering the way I used to, and not snoring much either, just an occasional buzz rather than the raspy snoring I used to do."
"I had sleep apnea & wore a CPAP. I wore mine for about 6 weeks after surgery. The only way I knew my sleep apnea wasn't affecting me & everyone else in my family was to try not wearing it. I decided to not wear it one night & they told me I didn't snore. Needless to say, it has been put away in the closet ever since."
For the full list of health issues cured or improved by gastric sleeve surgery, see the Health Benefits section of our Gastric Sleeve Results page.
Gastric Sleeve Reviews About Diet
You will have a restricted diet before and after gastric sleeve surgery. This can be challenging, but long term weight loss requires eating right and being mindful of your calorie intake.
These gastric sleeve reviews discuss the sometimes difficult transition to a gastric sleeve diet:
"After surgery, I made the transition from liquids to puree with no problem and appreciated advice to not stress about calories, just get water & protein. It made things seem a lot easier. I have transitioned to soft foods. I did learn a great lesson that eating too fast is a very bad idea! I'm doing well, although kind of tired of the same foods."
"I had to cut out all sweets, junk food, sodas, and I also eliminated red meat and pork. I noticed that my body couldn't digest those foods very well, along with cheese. So I broke up with all of them! It was SO hard to do, but I don't miss it. So now I just eat chicken, seafood, and turkey. I occasionally enjoy a sweet treat, but I don't over indulge. In a nutshell… CALORIE COUNTING did the trick."
"I closely followed my surgeon's diet plan. I just kept losing and losing. I got to 10 lbs below goal (starting weight was 330lbs, my goal weight was 163 lbs) and started adding back in some complex carbs to stop the weight loss. I've been in the 150-153 lbs range ever since. I usually max out at around 6 bites of anything. I still eat high protein, moderate fat, low carb – usually 50 or less carbs per day – and I count total carbs, not net carbs. During rapid weight loss I stuck to less than 15 per day."
"I am two years out and I can tell you from my own experiences that I am not as hungry as I was before. Now I have noticed a difference during the times I have strayed away from my diet routine, that I do seem more hungry. If I stay on track I find myself less hungry, which makes me think there is something to the addicting properties of sugar. Maybe not a physical addiction but at least a physiological one."
"Two years post operation, I can pretty much eat like I have a normal stomach. For the most part, I try not to eat and drink at the same time, but I don't really hold fast to the rule of waiting to eat AFTER drinking. I still wait to drink after eating. I do have carbonated drinks, but that works for me. Some post ops experience pain and pressure with carbonated drinks, but that is not an issue for me."
See our Gastric Sleeve Diet page for more information on how to eat before and after surgery.
Gastric Sleeve Reviews About Risks, Side Effects & Downsides
The most common side effects of gastric sleeve include nausea and acid reflux, which usually resolve within a couple weeks after surgery. Moderate to serious complications occur in about 10% of patients, but the total gastric sleeve survival rate is close to 100%.
Longer-term downsides of the procedures may include sagging skin, vitamin deficiency, and the potential for weight regain. Here are some real-world gastric sleeve reviews about challenges after surgery:
" I had terrible nausea (after gastric sleeve) for 3 days and on the 4th day it was gone. The doctor said that it was from the anesthesia and I believe him."
"I am one month out and never had any nausea."
" I was off work for 4 weeks mostly because of continued nausea. The funny thing is as soon as I went back to work the nausea went away. Apparently there is a vast difference in everyone's reaction to the VSG. I had A LOT of nausea in the hospital and stayed an extra day because of it (3 instead of 2). However, I blame some of that on the hospital as they didn't provide warm/room temperature clear liquids as they should have."
"While I did experience an increase in acid production, especially right out of surgery (hadn't taken meds and wasn't given an acid reducer) and early post op, I can now say that my reflux has improved to the point that I no longer take prescription meds. While I do get some reflux (especially if I eat too close to bedtime, or spicy foods), I can now manage the acid with peppermint caplets or DGL (both natural herbal supplements)."
"Had my sleeve gastrectomy in 2017 and it's been 5+ months. Before the surgery I would rarely have acid reflux, now it's constant. Without omeprazole, it really sucks. Omeprazole keeps it in check though what I am wondering is, does it get better down the line so one can get off it? My weight is near my goal weight, I feel better than ever… just this stupid acid showed up and I want to rid myself without medications."
"My doctor gave me 2 medications after surgery for pain and reflux. I got them filled but haven't needed them yet."
"I'm on week 3, and struggling with mental hunger. Now I realize how much I ate out of boredom, and just wanting to eat. Thank God the sleeve literally will not allow me to overeat."
"This summer I stopped weighing myself because I was on vacation and away from my scale. Then I was afraid to look. When I finally looked I realized I gained about 10 pounds. I am so disappointed in myself. I think I developed some bad habits that don't work when you are at a healthy BMI."
"I went from 275 to 120 pounds and felt fantastic. It was effortless as I had to remind myself to eat, was never hungry, and was completely thrilled with the loss…. Now I am up to 169 and feel AWFUL. My clothes do not fit, my knees are bothering me, and I am depressed."
See the following pages for more information:
Gastric Sleeve Reviews About Its Impact on Relationships with Friends, Family, and Others
After gastric sleeve surgery, you may feel changes in how people interact with you, including strangers, family, and even your significant other. These changes can be both positive and negative. Mentally preparing for changes in how you'll be perceived can help make things easier when you lose weight.
Following are gastric sleeve reviews about changing relationships following surgery:
"My husband is great — most of the time. He loves that I look healthier & my type 2 diabetes is resolved & that I think more highly of myself."
"My boyfriend said he was looking forward to other men flirting with me when we had surgery, but then when it started happening he got incredibly jealous."
"New people are nicer. Dating is easier. Interviewing is easier. Enjoying your body is easier, the lens you see yourself through is better. You'll notice people giving you good looks and you ignore the bad ones much easier than when you're fat or unhealthy."
"After I took the weight off, the cashiers were warmer and kinder to me. These were the same cashiers as before, but they were friendly to the smaller me. The only thing that changed about me was my size. I didn't become friendlier as a result of losing weight to elicit their welcoming interaction with me, yet they were friendlier to the smaller me anyway."
"Strangers are much nicer to you. You don't get the judgmental looks of apathy towards your lifestyle or eating. You don't get the fake smiles when you're trying on clothes. You don't get the disappointment when you are on the same pickup team. You don't get your friends dancing around your weight when talking about reasons you're single or unhappy."
"The bigger part (of being treated nicer) is my own attitude. I feel better about myself, confident, I walk about with my head up high. I think people smile more at me because I smile at them first, they are friendlier towards me because I am friendlier, and I get into random conversations because I start random conversations – instead of hiding in a corner."
See our page on Relationships After Weight Loss Surgery for more information.
SECTION SUMMARY:
See videos of gastric sleeve patients discussing their surgery
SECTION SUMMARY:
You can read about the experiences of other gastric sleeve patients
You can "ask the expert"
If you still have questions about <>, our experts are happy to answer them. We (and other patients) would also love to hear about your experiences.
Please use the form below to share your experience or ask a question.
Questions From Other Visitors*
Click below to see contributions from other visitors to this page.
Gastric Sleeve In Mexico Reviews
*
I've been reading gastric sleeve reviews for Mexico, and the reviews feel inconsistent. I was hoping to get feedback on a few different topics: 1. How much does gastric sleeve…
SECTION SUMMARY:
You can ask a local bariatric practice for a free insurance check or cost quote
You can attend a free in-person seminar or an online webinar offered by a local weight loss surgeon
You should schedule a phone or in-person consultation (both often free), if you are interested in learning more about weight loss surgery
Search the gastric sleeve surgeon directory below, click a listing, and contact the surgeon to:
Ask for a free insurance check or cost quote
Register to attend a free seminar or webinar
Schedule a phone or in-person consultation (both often free)