Gastric sleeve success stories provide inspiration for anyone who's struggled to lose weight via diet and exercise. Successful sleeve patients lose most of their excess weight and experience significant improvement in their health, self esteem, and quality of life.
Read the success stories below to learn more about the gastric sleeve patient experience.
TABLE OF CONTENTS
Click on any of the topics below to jump directly to that section
Advertisement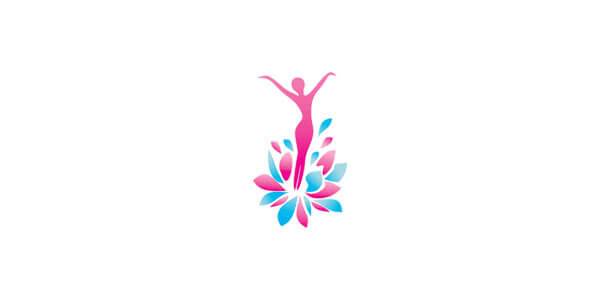 SECTION SUMMARY:
Hear from other patients about their gastric sleeve success stories
The following gastric sleeve success stories are categorized by topic. Select a section or keep scrolling to read everything.
Gastric Sleeve Success Stories – Weight Loss
"I have lost 83 lbs total and I am 8 months out. My weight loss has slowed down quite a bit, but I still lose about a pound a week which I'm totally fine with. There was a moment when I thought I was totally done, but then got back on track and continued losing. I am 15 lbs away from goal weight, and believe I can make (that goal) before my one year surgiversary. I've been lagging on going to the gym but I'm making that my New Years Resolution! I know I can do this! Let's talk numbers. So I started at 249 lbs, and I'm now 165 lbs. My pant size was 18 and now I'm wearing 8-10, depends on the pants. My goal is to be a size 6 and I'm sure I can make it! I hope everyone is doing great out there."
"I went into surgery weighing over 300 lbs. Now almost one year later, I weigh in at 190 lbs and I'm no longer the park bench mom. I can run up and down stairs, ride slides and rides with my kids again. I enjoy going out again. I have my life back ─ no more medications, no more mood swings. All my life I searched for this woman and I finally found her, I finally found me."
"My heaviest was 394 lbs. Didn't want to go anywhere. I didn't want to get out of bed. I was lucky enough to make it from the couch to get the mail because I was so ashamed of what I looked like… I have lost 170 lbs. It was a year December 3, of last year. I'm not at my official goal yet, but I am pretty darn close."
"In 18 months I have now lost 66 kgs (145 lbs) from my biggest weight 160 kgs (352 lbs). I have dropped from a tight size 26 to a comfortable 14-16. I walk nearly every day and I was previously someone who hated all kinds of exercise. I feel lighter – not just my weight, but my spirit is lighter!"
"I was originally 105 kgs (231 lbs) and now sit at 75 kgs (165 lbs) and a size 14. My weight has only fluctuated by 1 – 2 kgs (2 – 4 lbs). The great thing about it is I know I can never put the weight back on, it's like a weight lifted off my shoulders. I've adjusted to the lifestyle of only having entree size meals, and now make better meal choices."
"When I started I had a BMI of 61. I had a one year pre-op period (insurance misfires etc.) and by the time I had surgery I was at 49. It took me about a year and a half post-op but I got down to a normal BMI (barely). I won't lie to you — it was extremely hard work after about the first 8 months post op. I engaged in hand-to-hand combat with every single pound I lost. The sleeve made it possible for me to do what I never had been able to do before, but it did not make it easy."
For more information about gastric sleeve weight loss, see the following pages:
Gastric Sleeve Success Stories – Health Benefits
"Since the sleeve my high blood pressure has improved, I was able to get rid of a CPAP machine and my chronic ankle pain from a childhood injury has improved a great deal. My last vacation in December, I needed to use an ECV (scooter) because walking was excruciating. I had another vacation last week that was three times as long, and my ankle was sore some days. But I was able to keep up and walk the entire time. The entire process has been so motivating and positive I couldn't possibly ask for anything more. I've now lost 112 lbs since my highest weight and I'm thrilled. I definitely hope to lose some more, likely about 30-40 lbs. Hopefully this will put be in a good goal range and I can focus on maintenance. I'm a little under 7 months from surgery and it feels amazing to actually have my goal weight in sight."
"One week after surgery I was already feeling a significant improvement in my overall health and my energy level had increased. My back and joint pain is gone; my blood pressure has improved so much that I no longer have to take medicine to control it. I am sleeping and breathing better, and I have more energy than I have had in years. I am even able to tolerate exercising now."
"Even at my highest weight I had a lot of energy, but I lived with constant pain in my back and knees and I had sleep apnea. I knew my high cholesterol levels were putting me at risk for heart disease. I wasn't happy with myself – so disappointed with every picture I saw, but I just could not stop eating. Every glance in the mirror told me something had to be done. I am very happy with the gastric sleeve. I watch what I eat and am able to stop eating when I have had enough. I run 1-3 miles each morning with my dog. My back and knees no longer hurt. I had a lot of energy before, but now I cannot sit still. I don't mind anymore when people want to snap a picture. I feel good about how I look. I have lost 93 pounds since my consultation and I am still losing a year later."
"My blood pressure is the most amazing thing. Before surgery it had gone sky high (like 190/95 or some such thing). I was on blood pressure medicine from that reading until surgery. The day of surgery was the last time I took the meds, but the pressures were still technically high, just not high enough for medication (140/85). Yesterday it was 110/80… and that was after 2 cups of coffee. I haven't had normal blood pressure since my 20's. Doing the happy dance!"
"Losing weight has helped me more mentally than physically and that's very important as well. I was deeply depressed and ready to end things if this weight didn't disappear. I grew up always being the social butterfly, outgoing and fun ‐- the obesity crushed my self image. Now I'm back to being my old social self again."
"At 33, I was diagnosed with type 2 diabetes, hypertension, and fatty liver disease and was told even if I lost the weight I would be on on beta blockers and insulin… I lost over 160 lbs and now I still don't have diabetes, fatty liver, or high cholesterol."
For more stories about gastric sleeve health benefits, see our Gastric Sleeve Testimonials page.
Gastric Sleeve Success Stories – Quality of Life
"My starting weight is 323 and current weight is 135. I ran my first half marathon in February and am running another in November, which is pretty cool! When not in race training mode, I run 3-6 miles, three days per week, and do high-intensity-interval-training (heavy weights and cardio) at the gym 2-3 other days per week. I tend to fluctuate between 150-153 lbs, depending on the time of month and just general day to day food/water intake."
"In the last year, I have taken on the world, which wouldn't have happened without gastric sleeve bariatric surgery.
I planned a wedding.
I got a job in the career I'm pursuing.
I planned our first family vacation.
I graduated community college.
I taught myself and my children about being healthy; what's healthy to eat, what's not healthy to eat.
I learned the importance of exercise."
"I have been working out with a trainer 2x a week for 3 months and I feel better than ever! For the first time in my life I am STRONG! I am so thankful for this community and the tips/support you all have given me. I can't wait to see where I am in another 7 months."
"I gained the confidence to be myself and love myself, unapologetically, in every sense of the word. I gained the ability to look people in the eyes and speak my truth – which sounds simple, but if you grew up as insecure as I did, you know what a triumph that is."
"I fuel my body properly and don't eat for entertainment. I love socializing now more than ever and dancing. Love dancing now. Life is great and I'm so happy to be healthier and getting healthier as the time goes by. Just living life (and i'm so not normal) One thing about me… 9 months ago I was in a wheelchair or using a walker. Now I never sit down, dance like a crazy woman, and I'm the one always telling people 'come on, let's go.' Life is awesome."
SECTION SUMMARY:
See before and after pictures of gastric sleeve patients
See our Gastric Sleeve Before and After page for pictures of other gastric sleeve patients, including women, men, and celebrities.
Advertisement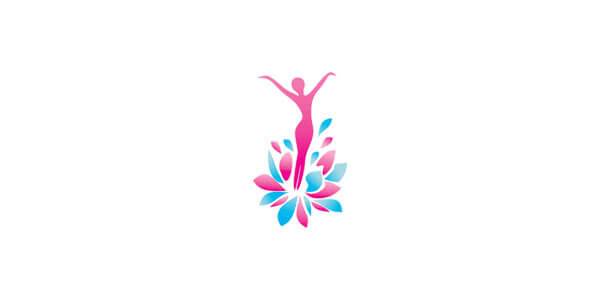 SECTION SUMMARY:
You can read about the experiences of other gastric sleeve patients
You can "ask the expert"
If you still have questions about gastric sleeve success stories, our experts are happy to answer them. We (and other patients) would also love to hear about your experiences.
Please use the form below to share your experience or ask a question.
Questions From Other Visitors*
Click below to see contributions from other visitors to this page.
SECTION SUMMARY:
You can ask a local bariatric practice for a free insurance check or cost quote
You can attend a free in-person seminar or an online webinar offered by a local weight loss surgeon
You should schedule a phone or in-person consultation (both often free), if you are interested in learning more about weight loss surgery