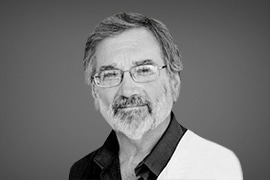 Complications of gastric bypass surgery:
Are almost never life-threatening (gastric bypass has a 99.8% survival rate)
Occur in up to 10% patients (9 out of 10 patients do not experience complications)
Include 20 possible issues
Can often be avoided with the right behavior and choices
Read the sections below for everything you need to know about gastric bypass complications.
TABLE OF CONTENTS
Click on any of the topics below to jump directly to that section
SECTION SUMMARY:
The surgery is very safe. It has a 99.8% survival rate
Compare the 0.22% mortality rate (99.8% survival rate) of gastric bypass surgery to other well-known procedures:
Gallbladder removal: 0.15% mortality rate (1)
Hip replacement: 0.29% mortality rate (2)
Cesarean section ("C-Section"): 0.40% mortality rate (3)
In other words, gastric bypass is about as risky as gallbladder surgery and a lot less risky than a hip replacement or a C-section.
Typical gastric bypass results include:
1-year weight loss: 65% of excess weight, on average
5-year weight loss: 60% of excess weight, on average, after weight regain
Complete resolution or significant improvement for at least 15 obesity-related health conditions, including diabetes, hypertension, and sleep apnea
See our Gastric Bypass Results section for more information about weight loss and health benefits to expect.
SECTION SUMMARY:
Up to 10% of patients have at least one complication (see details below)
Tap here to expand a table of complication rate studies.
| Study | # of gastric bypass patients in study | Complication Rate | Year |
| --- | --- | --- | --- |
| Study A | 1,573 | At least one complication – 9.5% | 2016 |
| Study B | 111 | Early complications – 10% Late complications – 15.3% | 2007 |
| Study C | 70 | Early complications – 10% Late complications – 8.1% | 2006 |
The following list of gastric bypass complications may appear intimidating, but keep in mind that 9 out of 10 patients don't experience any complications and that there are several things you can do to minimize your risk.
Further down the page we'll direct you to resources that will help you find, interview and choose the right bariatric doctors and help you understand how to minimize your risks.
First, let's review the list of potential complications (click the links below for more information including definitions and treatments, then click the 'Back' button in your browser to come back to this page)…
For a complete list and comparison of complications relating to all types of bariatric surgery, see our Bariatric Surgery Complications page.
SECTION SUMMARY:
Make sure gastric bypass is the most appropriate weight loss procedure for you
Choose the right surgeon for you
We have several pages that will help you determine the best way to reduce your risk during and after gastric bypass surgery. Follow one of the below links depending on where you are in the process:
Your first step is to make sure that you select the surgery that is most appropriate for your situation. Different surgeries carry different risks for different people. Our Types of Bariatric Surgery page compares and contrasts the safest and most effective procedures.
If you haven't done so already, next review our Bariatric Surgery Complications page. In addition to providing a full list of definitions and treatments, it also illustrates which complications apply to each type of surgery, factors that increase your risks and 10 ways to minimize your risk of complications.
As mentioned above, your surgeon can have a lot to do with your outcome. For example, one study evaluated a surgeon over his first 300 laparoscopic gastric bypass patients (4). Following were his results as he gained experience:
Obviously, being in the 3rd group is the most desirable.

A separate and much larger study of over 15,000 patients in Michigan had similar findings about surgeon experience (5):
Most surgeons offer free seminars that teach you about your weight loss surgery options and their offices experience, total procedures performed and specific results. The seminars also allow you to get to know the surgeon prior to a one-on-one consultation (usually free as well).
You can also review our Bariatric Doctors page to learn how to interview multiple doctors and choose the best one.
Your behavior before and after surgery also directly and significantly impacts the complications of gastric bypass surgery. See the following pages to learn what you'll need to do to be successful over the short and long-term:
SECTION SUMMARY:
You can read about the experiences of other gastric sleeve patients
You Can "Ask the Expert"
Ask the Expert & Patient Experiences*
We would love to hear your experiences with gastric bypass complications. Your insights are invaluable to making sure other people have the tools to meet their goals.
We would also be happy to answer any questions you may have about gastric bypass complications.
Please use the form below to share your experience or ask a question.
Questions From Other Visitors*
Click below to see contributions from other visitors to this page.
Weak, Lethargic, Tired & Depressed After Gastric Bypass Surgery
*
My gastric bypass was done on March 25, 2013. That's almost five weeks out. I'm writing because I feel weak, lethargic, an over-whelming urge to sleep. About 7 days out…
Light-headed and dizzy after gastric bypass surgery
*
Has any one had issues with light headedness or dizzyness after gastric bypass surgery? Could it be a vitamin issue or diet issue? It is concerning me because of how…
No Weight Loss After Roux en Y Gastric Bypass Surgery
*
I received Roux en Y gastric bypass surgery and did not lose weight. My doctor ordered an upper GI and determined that my anastomosis was too large and the food…
Risk of Blood Clots After Gastric Bypass Surgery
*
My husband and I will be taking care of our 32-year old son after roux-en-y gastric bypass surgery and are trying to learn as much as possible. He is 5'…
Pain in Upper Right Quadrant 9 Days After Gastric Bypass Surgery
*
I am 9 days post-op from RNY gastric bypass. At the time of surgery they had to take down a Nissen from 2005 and re-repair a hiatal hernia (also repaired…
Gastric Pouch Emptying Too Fast & Gaining Weight Back
*
I am 17 yrs. out from my gastric bypass surgery. I started at 306 lbs (139 kgs) and got down to 175 lbs (79 kgs). I have been gaining weight…
Hair Loss After Gastric Bypass Surgery
*
My gastric bypass surgery was March 25, and I've been noticing when I comb or brush my hair, it comes out. While my hair does not come out "in clumps",…
Gastric Bypass Patient Gets Hiccups After Eating
*
My wife had gastric bypass surgery and now gets hiccups after eating. Why is this happening? Is there any way to prevent it?
Excessive Diarrhea After Gastric Bypass
*
I had gastric bypass surgery in 2006 and I have had severe diarrhea ever since. I later found out that I only have about 11 inches of intestines and I…
Is Your Gastric Bypass Pouch Still Working Properly?
*
I had gastric bypass surgery six years ago. Sometimes I feel like maybe it's not working as it used to. How can you tell if it's still working properly? Is…
Dental problems after gastric bypass surgery
*
In November 2002 I was miserable and in a lot of pain. I weighed 325 lb., 5'6" with fibromyalgia & chronic fatigue, constant migraines and difficultly sleeping. I decided to…
4 Years Post Gastric Bypass - Major Problems With Carbs/ Sugar/ Dumping/ Lethargic
*
Hello everyone. I'm looking to get feedback on my story and hoping that other gastric bypass patients have had similar issues and can offer some advice. The backstory is I…