Potential gastric sleeve complications and side effects include:
Staple line leaks
Bleeding
Stenosis/strictures
Digestion issues
Sagging skin from rapid weight loss
Fortunately, serious complications are relatively rare and not usually life threatening; Gastric sleeve surgery has a survival rate of 99.8%. There are also several ways to reduce the risk of complications.
Read the sections below for more information.
TABLE OF CONTENTS
Click on any of the topics below to jump directly to that section
Advertisement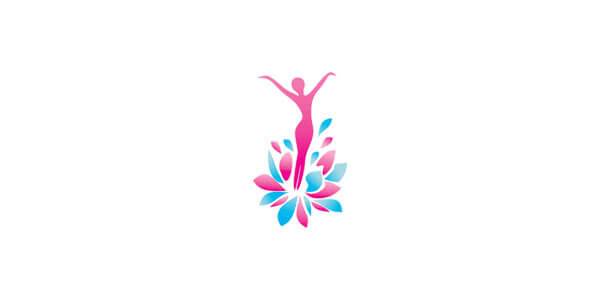 SECTION SUMMARY:
The surgery is very safe. It has a 99.81% survival rate
Compare the 0.19% mortality rate of the gastric sleeve to other well-known procedures:
Gallbladder removal: 0.15% mortality rate (1)
Hip replacement: 0.29% mortality rate (2)
Cesarean section ("C-Section"): 0.40% mortality rate (3)
In other words, gastric sleeve is about as risky as gallbladder surgery and a lot less risky than a hip replacement or a C-section.
Typical gastric sleeve results include:
1-year weight loss: 70% of excess weight, on average
5-year weight loss: 55% of excess weight, on average, after weight regain
Complete resolution or significant improvement for at least 15 obesity-related health conditions, including diabetes, hypertension, and sleep apnea
See our Gastric Sleeve Results section for more information about weight loss and health benefits to expect.
Tap here to expand a chart of gastric sleeve complication & mortality rates.
Studies
# of GS Patients in Study
Mortality/ Complication Rate
Year
Study AD
74
Mortality – 0%
Short- & Long-term Complication Rate – 15%
2012
Study Z
2,570 (meta analysis)
Mortality – 0.17%
Complication: From 0% to 24% (from 0 to 15.3% for studies with over 100 participants)
2009
Study S
135
Mortality – 0%
Complication – 5.1%
(all gastric fistula (PGF))
2009
Study T
261
Mortality – 0.7%
Complication – 8.4%
2009
Study U
120
Mortality – 0%
Complication – 0%
2008
Study V
148
Major complications: 2.7%
2008
Study W
53
Complication – 9.4%
2008
Study X
118
Mortality – 0.85%
Complication – 15.3%
2007
Study Y
216
Mortality – 0%
Complication – 6.3%
2007
SECTION SUMMARY:
Complications are relatively rare & not usually life-threatening
Staple line leaks happen in 2% of patients
Bleeding happens in 1% of patients
Stenosis/strictures happen in 1% of patients
The most common serious complications include (from most common to least common)…
Staple line leaks – 2.1% of patients on average (between 1.09% and 4.66%, depending on the study) experience staple line leaks (4) (5).
Stenosis/Strictures – 0.6% of patients (7).
Regarding gastric sleeve staple line leaks, there appears to be ways to reduce the risk, depending on your surgeon's materials and technique.
For example, a review of many gastric sleeve staple line leak studies found that leaks after a traditional gastric sleeve procedure occur less often (1.09%) when using an absorbable polymer membrane (APM) to reinforce the staple line.
SECTION SUMMARY:
Digestion issues are possible from the surgery
You could end up with sagging skin from the rapid weight loss
Digestion Issues
Gastroesophageal reflux disease (GERD) is a relatively common short-term issue for new gastric sleeve patients. In the first year after surgery, about 20% of patients experience it, but that rate drops to around 3% after 3 years (8).
Other potential gastric sleeve side effects include (9) (10):
Gallstones
Indigestion (Dyspepsia)
Intolerance to certain foods
Nausea and vomiting
Vitamin and mineral deficiency
Sagging Skin
Most gastric sleeve patients lose weight very quickly after surgery – as much as 70% of excess weight in the first year. Since most patients' skin has been stretched out for so long, it is unable to "bounce back." The result is sagging skin.
In addition to being embarrassing, sagging skin can cause health, hygiene, and lifestyle issues such as:
Difficulty getting dressed
Difficulty exercising, which may impact long-term weight maintenance and health
Skin fold rashes or breakdown of skin
Skin fold infections
Body-contouring undergarments may be enough to solve the issue. For more serious cases, plastic surgery is needed to remove the extra skin.
See our Plastic Surgery After Weight Loss page for more information.
SECTION SUMMARY:
You should educate yourself, family, & friends about what to expect
You need to follow your surgeon's advice to the letter
Adhere to your pre-surgery diet regimen
You'll need to get a sleep apnea syndrome test
It's important that you adhere to your post-op diet & exercise regimen
Many potential gastric sleeve complications can be completely avoided with the right behavior, including:
Pick a good surgeon and follow their advice to the letter
Educate yourself ahead of time about what to expect
Educate your family and friends
Lose as much weight as possible prior to surgery
Eat the right gastric sleeve diet in the months leading up to surgery
Get tested for sleep apnea syndrome several weeks before surgery (and address the issue if it exists before moving forward)
Plan for at least 2 weeks of recovery time
Exercise right away after surgery, but take it easy at first.

Take action to reduce the risk of a blood clot, including the use of:

Compression stockings
Pneumatic compression devices
Blood thinners after surgery

Have an effective support system of friends, family, and weight loss surgery support groups
See our Bariatric Surgery Complications page for more information about each of these points.
SECTION SUMMARY:
You can read about the experiences of other gastric sleeve patients
You Can "Ask the Expert"
We would love to hear your experiences with gastric sleeve complications. Your insights are invaluable to making sure other people have the tools to meet their goals.
We would also be happy to answer any questions you may have about gastric sleeve complications.
Please use the form below to share your experience or ask a question.
Questions From Other Visitors*
Click below to see contributions from other visitors to this page.
Burping, Hungry & No Bowel Movements After Gastric Sleeve
*
I had a sleeve gastrectomy done on September 29th. I am now constantly burping no matter how slowly I take in one ounce of fluid every 15 minutes, and even…
Weight Loss Stopped 1 Week After Gastric Sleeve Surgery
*
I had gastric sleeve surgery on June 20th 2013 and lost 17 lbs in a week. Since then I haven't lost anything and I'm still on liquids, taking in under…
Gastric Sleeve Patient Sick After Eating with Nighttime Cough, Indigestion & Reflux
*
I had VSG (vertical sleeve gastrectomy) on June 10 and had a history of IBS before. Sometimes I get extremely sick hours after eating. It usually occurs after ingesting decaf…
Risks of Gastric Sleeve After Failed Lap Band
*
Complication began February 2015, I was experiencing a feeling of being stuck and neither food nor saliva would stay down, it was believed by myself that a slow release antibiotic…
Early Dumping Syndrome, Severe Nausea & Vomiting, Daily Diarrhea One Year After Gastric Sleeve
*
I had my Lap Band removed in March 2014, and in May 2014 I was sleeved. Since I came home from the surgery I have had severe nausea, vomiting and…
Still High Blood Pressure But Low pulse After Gastric Sleeve Surgery
*
Problem: I'm a 59 year old woman from Belgium who had a gastric sleeve operation less than a month ago. Although I already lost 22 lbs less than one month…
GERD after the Vertical Sleeve Gastrectomy (Gastric Sleeve)
*
I underwent the VSG, Gastric Sleeve, in February of 2010. Other than an incident with dehydration, my first few months were free of physical side effects. Around month three or…
Sudden Nausea 7 Weeks After Gastric Sleeve Surgery
*
I'm 7-weeks post Gastric Sleeve and up until a week ago everything had gone perfect. I am now experiencing nausea before, during and after eating. I am eating 2oz per…
My Gastric Sleeve Complications Story
*
Hello, I am 3 months and 1 week post op gastric sleeve. I have had many complications. I regret having this surgery because I'm sick every day. I was doing…
Advertisement