Gastric balloon reviews are a valuable way to learn more about this non-surgical weight loss procedure.
The most-positive reviews report limited side effects and more than 30% of their excess weight within the first six months.
Negative reviews are frustrated by some uncomfortable side effects and weight regain after the balloon is removed.
TABLE OF CONTENTS
Click on any of the topics below to jump directly to that section
Advertisement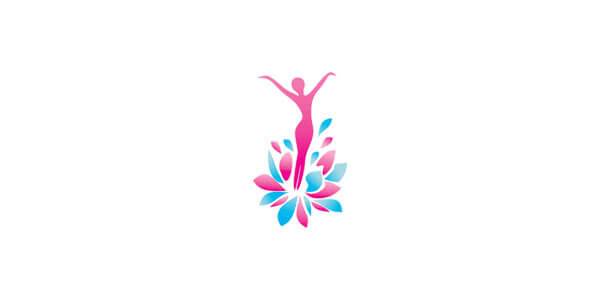 Gastric balloon surgery reviews are covered below in five different categories. Click on the links to read a specific category, or scroll down to review all topics.
Gastric Balloon Reviews About Weight Loss
"My husband and I both did the gastric balloon and we both lost weight. I didn't lose as much as I wanted but he lost a ton of weight. My husband went from 280 pounds to 210, I went from 180 to around 160, but I'd still like to lose more. It hasn't been an easy road for either of us but even losing twenty pounds on my stubborn body feels successful. My procedure went off without a hitch. I have now lost 135 pounds and have gone from a size 28 to a size 8. I have had a wonderful experience losing the weight and gaining my life back."
"My weight yo-yo'd after getting the balloon. I think I lost weight at first, in part due to being nauseous and having reflux that made me not want to eat. When the side effects went away, I kept losing, a total of about 30 pounds in the the 6 months I had the balloon in. I gained some of it back after because I starting eating like my old self again."
"I lost 47.8 pounds while I had the balloon. I was shooting for 40 but hoping for 50. Considering that during the time I had the balloon I got married, went on a honeymoon, was surprised with a couple of showers before, hosted a reunion of sorts, hosted a baby shower, traveled for work several times and to visit extended family, and attended a number of other business/social events, I really can't complain. :-)"
"I lost weight, didn't feel sick anymore, didn't feel the restriction reduce, etc… In fact, I even continued to lose weight after an uneventful removal six months later. It was right for me and I'm glad I did it."
Gastric Balloon Reviews About Health Benefits
"My weight loss has given me an energy I didn't think was possible. I can't run a marathon, but I can run now. I can't lift a lot of weight but at least I'm not embarrassed to go the gym and pick up some dumbbells. I'm going to keep working out because I want to have a strong body and I want to be a good mom. Losing weight actually saved me."
"I quit drinking caffeine because I don't need it anymore. I attribute most of this to the balloon because before the balloon I was just spinning in circles unable to lose weight. I think had fibromyalgia? But with the weight loss I'm sleeping better and not wanting to take naps in the afternoon."
"My blood pressure went down and I was able to get off of my beta blockers (blood pressure pills). I move better, feel healthier, have a less serious mood. Getting to a healthy weight makes me feel like I'm going to live a longer life."
"My cholesterol went down and diabetes improved. I take less medications for my diabetes and my blood sugar is much more stabilized. I'm hoping to eventually get off meds but I'm 5 months into the balloon still on them. It's going in the right direction."
Gastric Balloon Reviews About Diet
"Getting the balloon motivated me to eat better. My thought process was that if I was going to spend a lot of money for this, I was going to do it right. I worked with the doctors and came up a meal plan and stuck with it because I couldn't take being overweight anymore. Would I rather eat pizza? Yes. Do I like how I feel after? No. I'm glad I changed my diet for a thousand reasons."
"I always loved spicy foods (Indian food – yummy) but I really can't eat it anymore because my acid reflux gets bad with the balloon in. That said, I'm eating way healthier. Carrots and tuna are healthier than chips and pizza, and the spicy Indian food I like wasn't good for me to begin with."
"I had to quit drinking after the balloon because I get acid reflux. My doctor told me ahead of time but of course I had to push the limits. They weren't lying and now I don't drink. Might start again after I get the balloon removed."
Gastric Balloon Reviews About Risks, Side Effects, and Downsides
"My acid reflux and bloating was bad at first. I needed the week I took off of work because I was uncomfortable and feeling down about my decision to get it. When my symptoms got better and I started losing weight I felt better about my decision, but the first week was NOT fun. I still get occasional acid reflux but its manageable."
"The first week you feel so crampy, bloated and nauseous that you just aren't up to much. I had three weeks off work as I do a very physical job and during the third week my stomach went into a major acid attack. This really hurt and it felt like the balloon had stuck to the side of my stomach. However a short course of antibiotics and a change of antacids and I'm right as rain now."
"The first two days were spent 'What the heck was I thinking?' The nausea was gone on day three and I started adding some solids today. I do get some cramping if I drink too much. I don't feel hungry, just weak and shaky. I think this will get better as I am able to add more food."
"I had my balloon fitted 4 weeks ago and it was nowhere near as bad as I thought it would be. Then, 2 days later I had sickness and vomiting. I went 3 weeks eating hardly anything. I have now turned the corner as I haven't been sick for 7 days. I am still on soft food even though I should now be on small portions of solid food. Bread is a no no and so is milk. At first I thought what have I done but now I am feeling better and get even better each day."
Gastric Balloon Reviews About Relationships with Friends, Family, and Others
"After weight loss, people treat me like I'm some sort of super human. It's odd to me because I don't FEEL superhuman. At all. In a lot of ways, I still feel the same."
"I'm going to be honest (and probably get crap for it) but when the 100lbs came off, women could be very nasty to me. The women who were at first so supportive of my weight loss were now making comments. They started critiquing my meals. Who cares about what I eat? It goes in my mouth, not theirs."
"My family stood by me every step of the way in this process. They see me happier, healthier, dating again and they know my life is better."
"When I lost all the weight, my husband was supportive until he noticed me getting attention from other men. He eventually got over it and our marriage is fine now, but I'd be lying if I said it wasn't very stressful and it put him on edge when he knew men were showing interest in me."
If you still have questions about gastric balloon reviews, our experts are happy to answer them. We (and other patients) would also love to hear about your experiences.
Please use the form below to share your experience or ask a question.
Questions From Other Visitors*
Click below to see contributions from other visitors to this page.
Gastric Balloon Stories
*
Thanks in advance for taking my questions. I've been considering weight loss surgery, and I've been learning what the safest options are. I recently read a few gastric balloon stories…