You will need to make big changes to your diet BEFORE you undergo gastric sleeve surgery. These changes are very important because they help jumpstart the weight loss process, help ensure you have a safer surgery, and make it more likely that you will maintain weight loss long-term.
Your gastric sleeve pre-op diet will require you to:
Reduce your calorie intake
Eat more protein
Eat fewer carbs
Drink more water
Read below for more information about what your diet should look like at least 3 weeks before you have gastric sleeve surgery.
TABLE OF CONTENTS
Click on any of the topics below to jump directly to that section
Advertisement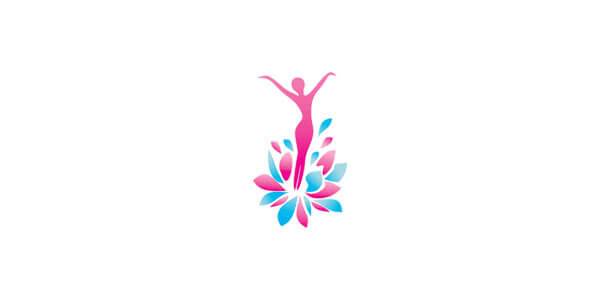 1. Safer surgery
Obesity contributes to a fatty, swollen liver that crowds the area around your stomach. The gastric sleeve pre-op diet helps to shrink the liver and make surgery easier for your surgeon.
2. Mentally Prepare Yourself
Practice makes perfect, so you should mentally prepare yourself by finding out what works (and doesn't work) before surgery. Use a diet journal and begin to prep your meals ahead of time. Practice these behaviors to train yourself for life after surgery.
3. Reduce The Risk Of Weight Regain
Reduce the risk of post-surgery weight regain by controlling portions before surgery. After surgery, patients who binge eat are at high risk of stretching their stomach. Stomach stretching is linked to weight gain, and the gastric sleeve pre-op diet provides dietary guidelines to avoid these problems.
4. Hit The Ground Running
Patients who begin a healthy diet before surgery, and lose weight as a result, have bodies that have already begun to change their "set point." Patients who achieve this have established momentum that will contribute to even greater weight loss after surgery.
The following pre-op diet for gastric sleeve should start at least 3 weeks before surgery.
1. Lots of protein (at least 60 grams a day)
Common Protein Sources
1 oz chicken breast = 9 grams of protein
1 oz 85/15% ground beef = 7 grams of protein
1 large hard boiled egg = 6 grams of protein
1 oz of tofu = 2 grams of protein
1 oz salmon = 7 grams of protein
2. Reduce carbs (eliminate all refined sugar)
More About Carbs
Refined sugars contribute to weight gain. Refined sugars are carbs processed from sugar cane and used to make "sweet" foods like candy and coffee creamer.
Pasta, bread, and grains are common foods that are high in carbs. These foods are not unhealthy by nature, but they should be consumed in small portions. Diets high in carbs are linked to obesity.
3. Eat healthy fats
Not all fats are created equal. Some fats have great health benefits, while others contribute to obesity and poor health. Learning more about the difference between healthy and unhealthy fats can have a direct impact on your weight loss.
Healthy fats
Other Fats

Monounsaturated fat – avocado, black or green olives

Polyunsaturated fat – fish, flax seed, walnuts

Trans fat (avoid) – fast foods, doughnuts, cake

Saturated fat (not as bad as trans fat, but limit consumption) – vegetable oil, cream cheese, butter
The following chart categorizes common foods and how they should fit into your gastric sleeve pre-op diet:
Approved Foods:
Consume in small portions:
Avoid:

Lean Meats (chicken, turkey, low fat ground beef)

Seafood

Nuts

Quinoa

Leafy greens (spinach, kale)

Vegetables (cauliflower, broccoli, carrots)

Low-carb protein shakes

Tofu

Pasta

Rice

Bread

Potatoes

Smoothies (often have high sugar content)

Butter

Cheese

Cereals, oatmeal, and granola

Yogurt

Milk (1% or skim)

All soda

High fructose corn syrup

Candy

Alcohol

Fast food

Ice cream and cake

Coffee creamer

Pizza

Potato chips

Fried foods

Cookies
Foods in the "avoid" category will spike your calorie intake. These foods contain either refined sugar, trans fats, or both. Refined sugar and trans fats are both culprits in the obesity epidemic.
You should primarily be eating the approved, healthy foods on the gastric sleeve pre op diet. Remember to limit your carbohydrate intake, eat lots of protein, and consume vegetables to nourish your body with vitamins and minerals.
You should be eating between 800-1,200 calories per day. This can be a challenging reduction in calories and hunger is common. Fortunately, the same amount of food that leaves you hungry now will leave you feeling full after the operation.
48-72 Hours Before Surgery
Begin your gastric sleeve pre-op liquid diet 2 to 3 days before surgery. This means no food, and surgeons will limit you to the following:
Water
Low calorie sports drinks (gatorade, powerade)
Jello
Broth
Midnight Before surgery
Do not consume food or drink after midnight on the day of your surgery. This allows for surgeons to operate on the stomach without interference from food or liquid.
Certain medications, supplements, and vitamins are not permitted before surgery, including those listed below.
Medications to stop or change:
All arthritis medications
Herbal Supplements (must stop taking at least two weeks before surgery)
NSAIDs (nonsteroidal anti-inflammatory drugs), such as:

Acetaminophen (Tylenol)
Aspirin (many brands)
Ibuprofen (Advil, Motrin)
Naproxen (Aleve)

Anticoagulants

Enoxaparin (Lovenox)
Clopidogrel (Plavix)
Dipyridamole (Persantine)
Ticlopidine (Ticlid)
Warfarin (Coumadin)
Any medications, vitamins, or supplements that act as a blood thinner must be removed from your diet a week before surgery. Inform your surgeon of all supplements in order to minimize the risk of complications during surgery.
Cheating on your diet before gastric sleeve surgery can impact you in various ways.
"Cheat meals" within 48 hours of surgery
Eating within 48 hours of surgery is a safety risk and will disqualify you from surgery. During this time, you MUST be on a strict liquid-only diet. This is to clear your digestive system, which allows your surgeon to safely perform surgery.
On the day of surgery, you will be asked if you've followed your liquid-only diet. If you did have one last cheat meal, be honest with your surgeon. You can schedule another surgery.
Bad Habits
During the 2-3 weeks (or more) before surgery, avoiding cheat meals is the goal. But what happens if pre-op patients cheat in the weeks leading up to their surgery? Let's hear from a surgeon:
"Your surgeon will not know if you have one "cheating" meal. However cheating is a bad policy for your own well-being and success with weight loss surgery…" Arif Ahmad, M.D., F.A.C.S., F.R.C.S. – Long Island Laparascopic Surgery
The truth is, your surgeon most likely won't know if you're cheating on your pre-op diet. But, as stated above, it's bad practice to cheat on your diet before surgery. If you're cheating before surgery, it means you're more likely to cheat after surgery and regain weight.
If you're struggling with bad habits on the gastric sleeve pre-op diet, you may not be mentally prepared for surgery. Be honest with your surgeon (and yourself) about your adherence to the pre-op diet. The goal isn't to shame patients who cheat on their diet, rather, its about properly preparing people for life changing surgery.
See our page on Food Addiction for a food addiction screening and resources for treatment.
Advertisement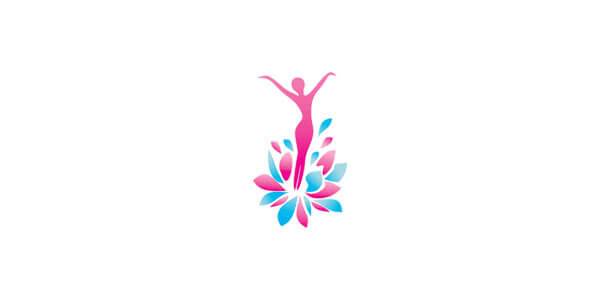 The following tips can help make your gastric sleeve pre-op diet a success:
Use a free diet journal. Patients who use a diet journal lose more weight (1).
Join a gastric sleeve support group. You are recommended to join a group before surgery. This is a great way to learn more about the surgery and hear from others about their experience.
Begin an exercise program before your surgery. This contributes to greater weight loss and improves health.
Maintain healthy sleep patterns. Sleep deprivation makes weight loss more difficult, so it's important to get adequate sleep (2).
Limit your snacking. Have a maximum of two healthy, low-calories snacks per day on the gastric sleeve pre-op diet.
Take a multivitamin to address any nutritional deficiencies that may occur from changing your diet. You will also need to take a multivitamin after surgery.
Cut food into small pieces. This helps digestion, slows your eating, and helps make you feel full sooner
No soda!
If you still have questions about gastric sleeve pre-op diet, our experts are happy to answer them. We (and other patients) would also love to hear about your experiences.
Please use the form below to share your experience or ask a question.
Questions From Other Visitors*
Click below to see contributions from other visitors to this page.
Pureed Food Recipes For Gastric Sleeve
*
To whom it may concern, I have had long standing issues with my digestive system and I'm also scheduled to undergo gastric sleeve surgery. I've been gathering pureed food recipes…
SECTION SUMMARY:
You can ask a local bariatric practice for a free insurance check or cost quote
You can attend a free in-person seminar or an online webinar offered by a local weight loss surgeon
You should schedule a phone or in-person consultation (both often free), if you are interested in learning more about weight loss surgery