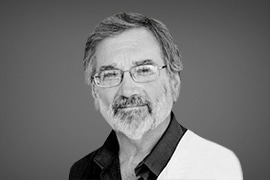 Gastric plication surgery (also called laparoscopic greater curviture plication, gastric imbrication, or pseudo sleeve surgery):
Is still considered investigational/experimental
Is similar to gastric sleeve in that it creates a smaller stomach
Is different from gastric sleeve in that it sews the stomach in on itself rather than removing part of the stomach
our gastric plication surgery cost will depend
Causes patients to feel full sooner while eating
Has the benefit of meaningful weight loss without removing part of the stomach or rearranging the small intestine
Results in less weight loss and health improvement than the more established gastric sleeve, gastric bypass, duodenal switch, and LAP-BAND®
Has mixed reviews regarding failure anOne study suggests up to ad complication rates
Read the sections below for everything you need to know about the procedure.
TABLE OF CONTENTS
Click on any of the topics below to jump directly to that section
Advertisement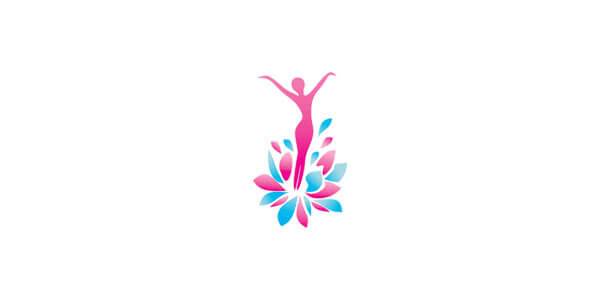 SECTION SUMMARY:
Gastric plication shrinks the size of the stomach by making large folds in the stomach's lining
You will feel full sooner while eating, eat less, and lose weight, as a result
Laparoscopic gastric plication surgery, also called Laparoscopic Gastric Greater Curvature Plication or Gastric Imbrication, is a restrictive procedure that shrinks the size of the stomach by making large folds in the stomach's lining, thereby making the patient feel full sooner. The stomach size is reduced by about 75% during the procedure.
The gastric plication procedure is performed laparoscopically, meaning the surgeon makes small incisions in the abdomen through which surgical tools are passed. The procedure typically takes between 40 minutes and 2 hours to complete.
Review the following video for a deeper understanding of how the procedure is performed
SECTION SUMMARY:
Up to 55% of excess weight within 2 years
While gastric plication surgery is still in the investigational stage, most researchers studying the procedure report positive short-term results that are comparable to the more well-established procedures.
Short-term percentage of excess weight lost ranges from 30 to 55% (lower than gastric sleeve or gastric bypass; comparable to lap band), and comparable improvement to obesity-related health problems including Type 2 diabetes.
Following are the key takeaways from several gastric plication surgery studies
1. Conclusions of Gastric Plication Studies
This table summarizes the results from recent studies of the Gastric Plication Procedure:
Tap here to expand a table of each study's conclusions.
| Study | # of Participants | Study Duration | Study Conclusions | Year Published |
| --- | --- | --- | --- | --- |
| Study A | 140 | 1 year | In the short term, both techniques [gastric plication and gastric sleeve] were comparable as regards to co-morbidity resolution. However, gastric sleeve appears to have achieved a higher weight loss. | 2013 |
| Study B | 13 | 6 months | During the initial 6-month postoperative period, LGCP induces significant weight loss and improves the metabolic profile of morbidly obese T2DM patients, while it also decreases circulating postprandial ghrelin levels and increases the meal-induced GIP response. | 2013 |
| Study C | 800 | 12 year | The percentage of EWL in this technique is comparable to other restrictive methods. The technique is safe with 1.6% complication rate (1% reoperated), and 31% regain during 12 years. The cost of operation is less than the other methods. | 2012 |
| Study D | 244 | 18 monthsK | Over the short term, LGCP results in effective weight loss and significant T2DM reduction with a very low rate of complications. | 2012 |
| Study E | 135 | 31 months | LGGCP is an emerging technique sparing gastric resection, the use of foreign materials and intestinal bypass. Its effectiveness is satisfactory for patients with BMI 45 kg/m², and the complication rate is acceptable. | 2011 |
| Study F | 100 | 18 months | Study reports that 38 of 100 gastric plication patients had severe symptoms within 18 months. 30% of patients underwent revisional surgery. Authors conclude "Laparoscopic Gastric Plication presented a high failure rate and an increased number of symptomatic patients." Study emphasizes that revisional surgery is safe and effective. | 2016 |
2. Weight Loss & Co-Morbidity Improvement
Following are the weight loss and improvement in obesity health problems reported by the above-referenced studies:
Tap here to expand a table of health improvements and weight loss.
| Study | Average Short-Term Excess Weight Lost | Average Long-Term Excess Weight Lost | Effect on obesity-related health problems |
| --- | --- | --- | --- |
| Study A | After 6 months: 40% After 12 months: 52% | n/a | Gastric sleeve surgery and gastric plication surgery showed similar results in co-morbidity improvement at 1 year. |
| Study B | 6 month: 30% | n/a | Fasting hyperglycemia and hyperinsulinemia improved significantly at 6 months with parallel improvement in insulin sensitivity and HbA1c levels |
| Study C | n/a | 2 years: 70% 5 years: 55% | n/a |
| Study D | 6 months: 32% 18 months: Almost 50% | n/a | At 6 months, 96.9% of patients' Type 2 Diabetes was significantly improved/resolved. |
| Study E | n/a | n/a | n/a |
| Study F | After 13.5 Months: 42 of 100 patients had less than 50% | n/a | n/a |
Advertisement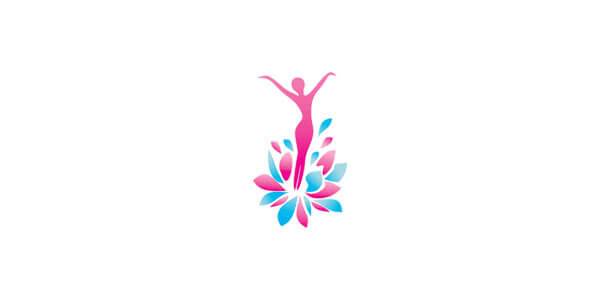 SECTION SUMMARY:
You need a body mass index (BMI) of at least 30
Click Here to See Your BMI
You could be a good candidate for gastric Plication surgery if:
You have a body mass index (BMI) of 40 or more, OR
Your BMI is between 30 and 39.9 and you have a serious obesity-related health problem
Serious obesity-related health problems most commonly include:
High blood pressure
High cholesterol
Type 2 diabetes
Sleep apnea
Many others (see Health Benefits section below)
If you do not meet one of the above two BMI requirements, you still might qualify for one other less invasive procedure: the Gastric Balloon. See our Gastric Balloon Patient Guide for more information.
SECTION SUMMARY:
Gastric plication is NOT covered by insurance
The surgery costs $15,000, on average
If you take out a medical loan to pay for surgery, the average monthly cost is $334
Discounts & tax savings are usually available to help offset the costs of the surgery
Your gastric plication surgery cost will depend on a number of factors including which surgeon and hospital you choose and in what part of the country or world you receive the procedure.
A limited number of surgeons are performing the procedure, so average cost information is not available. However, given the less invasive nature of the procedure, it is likely to be in the cost range of gastric band surgery (lap band): around $15,000 (USD).
Click here to see our cost data for lap band surgery by region which should give you a general idea of what gastric plication will cost.
Since gastric plication is still considered investigational, it will probably not be covered by insurance. However, many surgeons offer affordable "self-pay" options, including payment plans, and there are other financing arrangements that can make the procedure more affordable.
Advertisement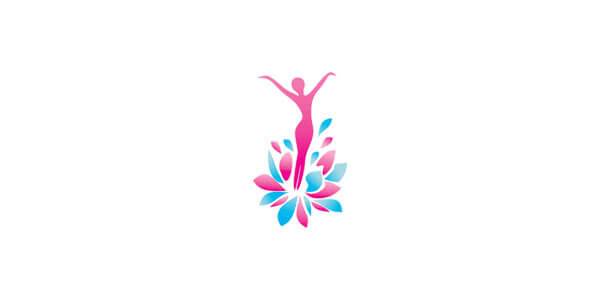 SECTION SUMMARY:
You'll be in the hospital 1 or 2 days
You'll need to take a week off from work
You'll be "fully recovered" in 4 weeks
Following surgery, most patients make a full recovery within one month.
As with the other bariatric surgery procedures, your diet will consist of the following in the weeks after surgery:
Weeks 1 & 2: Mostly smooth liquids like water, milk and juice
Weeks 3 & 4: Vegetable and other soups that do not contain carbs
Weeks 5 & 6: Heartier soup, fruit and yogurt
Weeks 7 & 8: Adopt your new regular bariatric diet in limited quantities (e.g. no more than 3 or 4 spoonfuls) as directed by your bariatric dietician
Daily light exercise such as walking should begin about one month after surgery.
SECTION SUMMARY:
You'll go on a restricted diet with supplementation (details below)
You'll have to make exercise a part of your life
Your personal relationships may change in ways you haven't considered
Weight loss after gastric plication surgery often takes center stage for new patients. It's also important to consider what day-to-day life will be like.
Your surgery is only a tool. Long-term success requires diligence and sometimes difficult change in other areas.
The following sections give you an idea about what to expect before and after surgery. Every surgeon is different, and every patient is different. Please talk with your surgeon before acting on any of the following advice.
Food & Drink: Your New Diet
Following your recovery diet, you will slowly begin to introduce new foods in increasing quantities until about 6 months after surgery when your new bariatric diet will be in full swing. All weight loss surgery procedures require a complete change in diet for your procedure to continue to be effective, and gastric plication is no different.
See our Bariatric Diet (what you eat) and Bariatric Eating (how you eat) pages for all of the details.
Assuming you follow the diet and exercise guidelines of your surgical team, all indications are that weight loss and health improvement following gastric plication surgery may be permanent. However, as with gastric sleeve surgery, some patients are likely to experience weight regain as a result of your stomach stretching over time.
Relationships After Weight Loss
Over time, many patients experience a significant improvement in the quality of their sex life after weight loss surgery (1). This improvement is related largely to changes in the way a patient perceives their body and the resulting increases in self-confidence.
Relationship changes are another great reason to participate in a bariatric surgery support group. These support groups can provide insight and encouragement throughout your weight loss journey.
See our Relationships After Weight Loss page for real stories about relationships after weight loss… and please share your advice and experiences as well.
Advertisement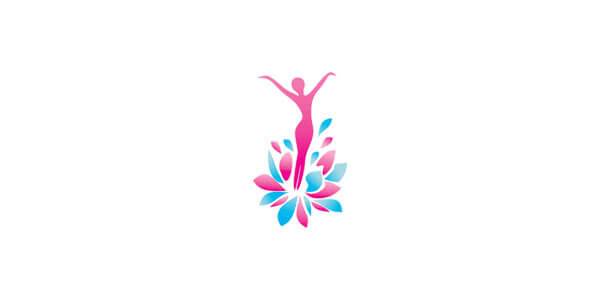 SECTION SUMMARY:
There are nixed reviews on the failure and complication rates; some studies say plication is riskier, other studies say the risks are similar to gastric sleeve and gastric bypass
The side effects may include digestion issues & sagging skin
You could regain some of the weight you lose
Like the more established weight loss surgery procedures, gastric plication carries a relatively low risk of complications. Short-term complication rates range from 1% to 9%, while none of the studies reviewed reported any deaths as a result of the surgery. Major complication rates appear to be very low at less than 1%.
Other data suggests a more complicated safety profile and questionable weight loss efficacy. A study out of Mexico City reported that 30 of 100 gastric plication patients reversed the procedure due to poor weight loss or complications from surgery. The study reported that 38 of the 100 patients experienced severe symptoms from the procedure (1).
The most common minor short-term complication reported was nausea and/or vomiting which was controlled with medicine and usually resolved within one week following surgery.
The technique used during the procedure does seem to make a difference. For instance, one study reported that "the modification of the technique reduced early complications dramatically".
The takeaway: if you choose this procedure, work with an experienced surgeon who is familiar with multiple techniques (especially before a universal standard has been adopted). Have him or her explain why they have chosen their particular technique over others.
Complication Data from Studies Reviewed
Tap here to expand a table of complication rates.
| Study | Complication Rate | Reoperation Rate | Mortality Rate | % of Patients Experiencing Weight Regain | Year Published |
| --- | --- | --- | --- | --- | --- |
| Study A | Short-term readmission rate: 6.5% | Short-term reoperation rate: 3.2% | None reported | n/a | 2013 |
| Study B | n/a | n/a | None reported | n/a | 2013 |
| Study C | Short-term: 1.6% | 1% | n/a | After 4 Yrs: 5.5% After 12 Yrs: 31% | 2012 |
| Study D | Major complication rate: 1.2% | n/a | 0% | n/a | 2012 |
| Study E | Overall complication rate: 8.8% | n/a | None reported | n/a | 2011 |
| Study F | Major Complication Rate: 38% | Revision Rate: 30% | None Reported | n/a | 2016 |
SECTION SUMMARY:
Gastric plication results in less weight loss & fewer health improvements than sleeve, bypass, DS, or band
Gastric plications results in more weight loss than the AspireAssist Device or the gastric balloon
Gastric plication is still considered "investigational"
Gastric plication surgery is most similar to gastric sleeve surgery in that both reduce the size of the stomach into a banana shape that connects the esophagus with the small intestines. While gastric sleeve surgery accomplishes this by removing part of the stomach and stapling the remaining part closed, gastric placation does so by folding the stomach in on itself and holding the folds in place with sutures (stitches).
At a high level, gastric plication surgery appears to carry the benefits of the more established procedures:
Substantial weight loss, but not as effective as gastric sleeve surgery (2)
Improvements and/or remission in comorbidities like Type 2 Diabetes (3)
…and fewer of the downsides:
No rerouting of the intestines like gastric bypass or duodenal switch
No implanted device left in the body like gastric banding
No removal of part of the stomach like gastric sleeve (and, in theory, the lack of a staple line should reduce the risk of leakage after the surgery)
So far, the primary downsides reported as compared to other procedures include:
Less short-term weight loss
Higher risk of postoperative nausea/vomiting (which, if it occurs, usually subsides within a few days)
One study suggests up to 38% experience severe symptoms
The procedure also appears to be more effective for patients with a lower body mass index (BMI). For example, one study found that the percentage of excess weight loss was significantly higher for patients with a BMI below 45, while another study reported greater weight loss for patients with BMI under 40.

Advertisement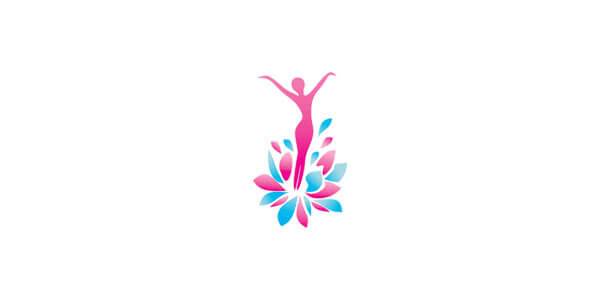 SECTION SUMMARY:
You can read about the experiences of other gastric sleeve patients
You Can "Ask the Expert"
Questions From Other Visitors*
Click below to see contributions from other visitors to this page.
SECTION SUMMARY:
You can ask a local bariatric practice for a free insurance check or cost quote

You should schedule a phone or in-person consultation (both often free), if you are interested in learning more about weight loss surgery
Bariatric Surgeons Specializing in Gastric Plication Surgery
Gastric plication surgery is still in the "investigational" and "early adoption" phase, so the number of surgeons performing the procedure is limited. Those who do offer it may only make it available if you are willing to participate in a clinical trial (studies set up to determine the outcomes and effectiveness of new procedures).
As with many new procedures, you may find a higher adoption rate by surgeons outside the country. See our Medical Travel page for more information about having surgery abroad.
Ask A Top Bariatric Surgeon About the Possibility of Receiving Gastric Plication Surgery