The Bariatric Surgery Blog keeps you up-to-date with all the latest additions, changes and new research posted to Bariatric-Surgery-Source.com. It's useful because it…
Informs you when we post new Bariatric Surgery information, advice, research and important visitor contributions to the site
Outlines any important bariatric treatment related news or research findings
Highlights popular articles that you may have missed
TABLE OF CONTENTS
Click on any of the topics below to jump directly to that section
Advertisement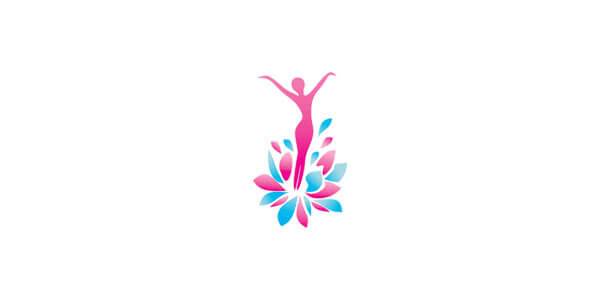 SECTION SUMMARY:
RSS Feed
Yahoo Feed
MSN Feed
Feedly Feed
To subscribe to the Bariatric Surgery Blog (no e-mail necessary), use one of the following options in the RSS box below…
Right-click on the orange RSS button and then paste the URL into your RSS reader (or choose "Open Link in New Tab/Window")
Left-click on the Google, My Yahoo!, My MSN or Bloglines button if you prefer to read our blog updates there
If you're not too sure what RSS and blogging is all about, click on the Question Mark below. Once you start, you will be amazed at what RSS can do!
Here's the RSS box…
SECTION SUMMARY:
Surgeon advice
Patient experiences
Updated weight loss surgery & obesity research
The Bariatric Surgery Blog – Recent Posts
Fighting Weight by Khaliah Ali: Book Review
Recently I read a book about one person's experiences with the gastric band, and enjoyed it very much. It's called Fighting Weight by Khaliah Ali, with the help of a writer and two clinicians who performed the surgery in 2005. She describes vividly her years as an overweight child and young adult, and the book is full of interesting before and after pictures, so important for those seeking inspiration. As the daughter of boxer Muhammad Ali she knew what fame and being in the spotlight were all about, and while this made her feel more self-conscious than ever it also […]
Is A Lap Band Revision A Good Idea After Weight Gain?
Hi y'all, I am three years after my Lap-band surgery. My long-term goal was to lose about 50% of my excess weight, which at the time was about 95 pounds. I got there by year two, or at least pretty close anyways ; ) BUT, now I'm back up to about 80 pounds excess weight and don't know what to do! I know, I know, the best thing to do is buckle down on diet and exercise. But I've been having a really tough time maintaining healthy habits. I have knee issues which makes exercise difficult and a CRAZY schedule […]
Worried About Permanently Altering My Body
Hi, I have been considering getting weight loss surgery for a while now, but I've been straddling the fence on the decision. I had a friend who underwent the gastric sleeve surgery and ended up having major regrets about permanently altering her body. I wasn't too worried about that until I talked to her and now I'm kinda worried about it. After talking to her I was pretty much leaning no on the whole bariatric surgery thing, BUT then I saw one of my favorite characters, Kate, on my favorite new show (BTW, it's called "This is Us", if you […]
Free Weight Loss Surgical Procedures – Are They Possible?
Free weight loss surgery does exist, but only through weight loss surgery grants or charity care. If you are not able to get either, there are several options available to make surgery more affordable.Review the information below and click each section for more details.Surgery grants help those who cannot afford surgery by funding all or part of the treatment costs. Currently, the only grant available specifically for weight loss surgery comes from the Weight Loss Surgery Foundation of America (WLSFA).The WLSFA raises funds to grant people who need help obtaining weight loss surgery or post weight loss reconstructive plastic surgery. […]
News sources keep obesity prejudice alive
You may have heard this story about the airline passenger that had to stand for 7 hours due to an obese passenger. As I read the story and wondered whether it was even true or not, I noticed they used an old PhotoShopped picture that surfaced in 2006 for the story. Here's the link to the story. I contacted the editor and the reporter and they did add the information about the picture and that it was not the passenger in the story. It was a small victory because if you read the horrible comments below the story it reminds […]
Taking Appetite Suppressants Before Bariatric Surgery
Can I take a prescription or over the counter appetite suppressant before bariatric surgery? I'm scheduled to have gastric sleeve surgery in 10 days and want to make sure that it's safe to take them (I currently have a prescription for phentermine but would like to know your thoughts about appetite suppressants in general before weight loss surgery). Is this a good way to try to get your weight down prior to surgery in order to reduce the risk of complications? Thanks for your help, Gina
Gastric Bypass Patient Iron Supplementation for Anemia
My wife had gastric bypass surgery. She is anemic and takes 3 proferrin 11 mg iron supplements a day. Her iron is at a 90 and her storage is a 3. She gets b12 shots once a month. How much iron can she take to raise her levels? I've heard that too much iron can be fatal.
How do I know how much skin will be removed?
I am a 57 year old female who is 5'3″. It's been just over 9 months and I have gone from 271 lbs to 150 through change in diet and increased exercise, no surgery. I am going to need an upper and lower body lift, thigh lift, upper and forearm lift and breast reduction/lift from D to about B. I need a ballpark idea of how much skin will be removed, because I don't want to lose so much weight that after removal I am at too low of a weight. I've lost a little more weight since the 2nd […]
Lap Band Revision to Gastric Sleeve with Low BMI
I had my lap band for 7 years, Starting weight 222 ending weight 129 I'm 5'4″. In July of 2014 I had to have it removed due to slippage and dilated and irritated esophagus. I was at my goal weight when it was removed but very sick and started experiencing low blood pressure passing out. I couldn't even hold down water. Now 3 months later I have gained 40 pounds even after dieting and exercising. Will a doctor consider a revision even if my BMI is still below 30? What are my options?