Affordable tummy tuck surgery leaves your bank account intact while drastically improving the appearance of your midsection. For those who achieved massive weight loss, it can eliminate the physical and mental health issues caused by sagging belly skin.
Read and click the sections below to learn benefits and risks of tummy tuck surgery and ways to make it more affordable.
TABLE OF CONTENTS
Click on any of the topics below to jump directly to that section
Advertisement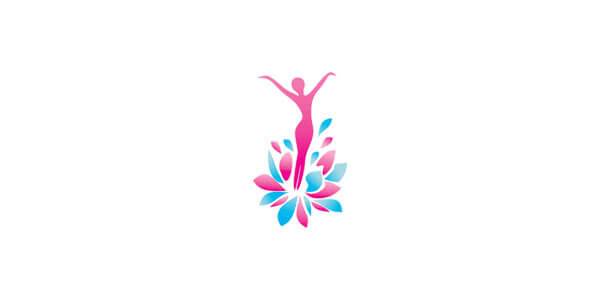 SECTION SUMMARY:
The procedure tightens abdominal muscles
It removes hanging skin
There are 2 types of Tummy Tuck, a Full & a Mini
A tummy tuck, technically called an "abdominoplasty", flattens the belly in two ways:
Tightens the abdominal muscles
Removes hanging skin
Plastic surgeons have a variety of tummy tuck techniques to choose from. Two of the most common include the Full Tummy Tuck and the Mini Abdominoplasty, both of which are typically performed under general anesthesia:
Full Tummy Tuck Procedure (most common after massive weight loss)
The full tummy tuck procedure can be summed up in 8 steps:
Surgeon makes incision in lower abdomen (slight "rolling" w-shape or horizontal incision if no previous scars; if C-section scar, new scar will replace old one)
For patients with massive weight loss, an upward vertical incision is often made starting in the middle of the lower-abdominal incision
The belly skin is lifted up to the bottom of the breast bone (the belly button stays where it is)
The skin between the belly button and pubis (part between the hip bones that forms the front arch of the pelvis) is removed
The abdominal muscles are sewn together (since they drifted apart with weight gain or pregnancy)
The skin is pulled back down, and a cut is made for the belly button to come through
Drains are placed to decrease the chance of seroma (collection of clear fluid)
The wound is closed in two layers: a deep layer of dissolving stitches and a skin layer of stitches or Dermabond
The following video provides a brief visual explanation:
Mini Abdominoplasty Procedure
The mini abdominoplasty is reserved for patients who are only trying to flatten the area below their belly button. It requires a smaller incision than the full tummy tuck, no incision around the belly button and very little skin is removed.
SECTION SUMMARY:
Makes daily activities easier
Eliminates skin fold health issues
Minimizes embarrassment
The first two benefits of an affordable tummy tuck are obvious: flatten your midsection while not breaking the bank.
To those getting a tummy tuck after massive weight loss, the benefits stretch much further, including:
Eliminate any embarrassment caused by sagging skin
Make daily activities easier and more natural, such as getting dressed and exercising
Eliminate health problems such as skin fold rashes and infections
Advertisement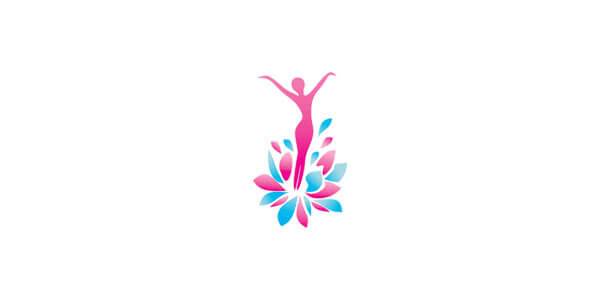 SECTION SUMMARY:
A tummy tuck in the United States costs $9,000, on average
If you travel outside the country, you can pay as little as $2,700
The cost for tummy tuck surgery ranges from $2,700 to $16,000 or more depending on where you have the procedure and how you choose to pay for it…
Affordable Tummy Tuck in the United States & Canada
If you stay in the States or Canada, the average cost for tummy tuck surgery is between $9,000 and $10,000 dollars. The more expensive cities typically have more expensive surgeons and vice versa, although surgeon experience and availability may also affect the price.
Fortunately, there are several tummy tuck financing options that can make it much more affordable, some of which charge little to no interest.
To learn how to find the right tummy tuck surgeon, see 12 Steps to Find the Plastic Surgeon That's Right for You.
Affordable Tummy Tuck Surgery Abroad
If you are willing to travel for surgery, you may be able to find top-notch surgeons for a fraction of the price. The least expensive qualified surgeon that we found charges $2,700 for everything.
If medical travel is something that you're open to, click here to learn more about tummy tuck surgery abroad.
SECTION SUMMARY:
You will return home same day
You'll need about 6 weeks to full recovery
The full recovery time following a tummy tuck – that is, when you'll be back to normal – is about a month and a half.
The surgery is most often an outpatient procedure, meaning you will be able to return home the same day. However, some patients require a one to two night hospital stay. Your abdominal drains will be removed shortly thereafter… usually two to five days after surgery.
While your abdominal muscles are healing during the weeks following surgery, potentially painful spasms will occur when they are flexed. Your surgeon can prescribe pain medication to help, but you should plan on no activity for a few weeks.
You should also not lie on your stomach for at least a month following surgery. Moderate activity can be resumed after three weeks, and you may be able to begin exercising between a month and six weeks post-op.
Advertisement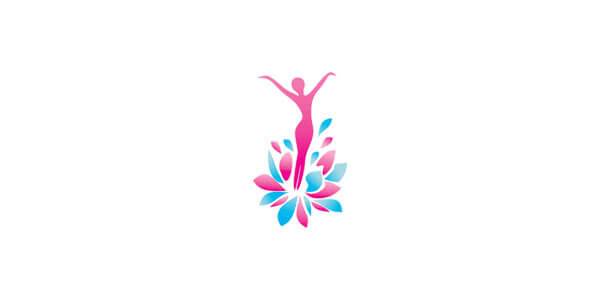 SECTION SUMMARY:
There is a risk of complications, just like any surgery
There can be scarring
While a successful and affordable tummy tuck will make you look and feel like a "better" you, it does carry risks that should be carefully considered before moving forward…
Tummy Tuck Complications & Risks
While the risk of death is always present from any type of surgery, the risk of death is very low following tummy tuck surgery. According to the American Society for Aesthetic Plastic Surgery's 2004 Cosmetic Surgery National Data Bank, over 11,000 patients received fully tummy tucks over the previous 7 years and no deaths were reported (1).
Despite their low mortality rate, abdominoplasties are the riskiest type of plastic surgery – one study of 206 patients found the overall risk of major complications to be 16% (2).
In addition to the typical risks that come with any surgery, tummy tucks carry the following risks:
Bleeding – this procedure carries with it a higher risk of bleeding. A small percentage of patients require a blood transfusion.
Deep vein thrombosis (DVT) – The tightening of the belly can put pressure on the large veins in the lower body which increases the risk of DVT. A recent study of over 11,000 abdominoplasties found the risk of DVT to be 0.04% (3).
Infection – infection is a risk with any procedure, but it can be especially dangerous after a tummy tuck. Your surgeon will monitor this while you are still in the hospital and provide antibiotics if infection arises.
Lateral cutaneous nerve injury (upper thigh), which can result in numbness and pain of the lateral thigh.
Loss of sensation – All patients will lose sensation in their lower abdomen after surgery. While it usually returns after a few months, it is permanent for some patients. Some patients also lose sensation in their upper thighs.
Seromas are the collection of clear fluid in the abdomen after surgery. Drains and other tools are used by surgeons to decrease their likelihood.
Other wound complications – including wound dehiscence (wound reopening following surgery as a result of poor wound healing), hematoma (collection of blood, usually clotted blood) and skin edge necrosis (death of skin cells)

Patients with Higher Risk
One study of 139 patients (115 women, 24 men) undergoing body contouring after massive weight loss found that wound dehiscence and blood transfusions were directly correlated with certain patient characteristics (4):
Increased risk of wound dehiscence (when the wound created from surgery reopens):

Male gender
Patients with hypothyroidism
Patients with Ehlers-Danlos syndrome
Researchers from a separate 86 patient study also found a higher risk of wound complications for males, highlighting the importance of special attention from the surgeon for men.
As with any major surgery, smoking will greatly increase the risk of tummy tuck complications and will make it more difficult for your body to heal following surgery. The additional risk of smoking can last 6 weeks or more, so you should stop smoking at least 6 weeks prior to surgery, preferably longer.
Tummy Tuck Side Effects
The primary long-term side effect of a tummy tuck is the scar left by your incisions. Good plastic surgeons make the shortest incision possible and strategically place it to be concealed by a bathing suit or bikini.
See Scar Tissue After Surgery for more information.
SECTION SUMMARY:
You can "Ask the Expert"
You can read about other patients' experiences with tummy tuck surgery
Ask the Expert & Patient Experiences*
We would love to hear your experiences with tummy tuck surgery. Your insights are invaluable to making sure other people have the tools to meet their goals.
We would also be happy to answer any questions you may have about tummy tuck surgery.
Please use the form below to share your experience or ask a question.
Questions From Other Visitors*
Click below to see contributions from other visitors to this page.
SECTION SUMMARY:
You can ask a local bariatric practice for a free insurance check or cost quote
You can attend a free in-person seminar or an online webinar offered by a local weight loss surgeon
You should schedule a phone or in-person consultation (both often free), if you are interested in learning more about weight loss surgery