Health insurance appeal letters:
Are required in order to get a weight loss surgery denial reversed
Are the 4th step in the 6 step appeals process
Should include all of your information and all information and records about the requested treatment and denial
Are NOT your last hope for approval; you can also file a dispute or file a lawsuit
Read the sections below for everything you need to know about the health insurance appeals process.
TABLE OF CONTENTS
Click on any of the topics below to jump directly to that section
Advertisement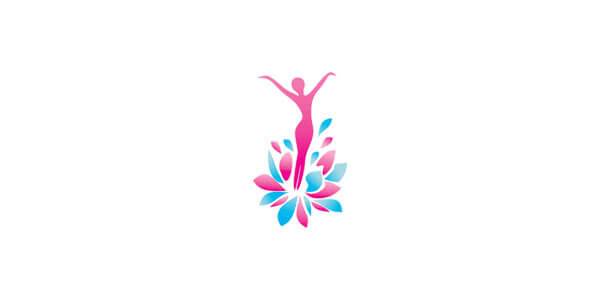 SECTION SUMMARY:
Is there missing or incorrect information associated with your weight loss surgery claim?
Is bariatric surgery is covered under your plan (or is it an "exclusion")?
Is it deemed "medically necessary"?
Is your chosen procedure considered "investigational" or "experimental"?
Health insurance companies are for-profit businesses, which means that their decisions are all geared either directly or indirectly towards making money.
By nature, insurance companies charge their customers high enough premiums to pay everyone's health claims, cover their expenses AND make a profit (although too much emphasis is often placed on profit).
All Customer Health Insurance Claims + Expenses + Profit
=
All Customer Premiums Collected
When you or your employer signed up for insurance, your insurance company required that specific benefits or plans be chosen to dictate what the plan would cover and how much it would cost. Generally speaking, the more benefits that are covered, the more expensive the premiums will be.
"In practice, treatment decisions are not always so 'black and white'."
In theory, if you receive treatment in a way that's inconsistent with the insurance contract that you or your employer chose to pay for, your insurance company can decide not to pay.
In practice, treatment decisions are not always so "black and white", which is where the appeals process comes in. Following are the most common reasons for insurance denial.
Reasons You May Be Denied
Missing or incorrect information
If your health insurance company has the wrong information, they will be unable to approve your claim. Fortunately, missing information may be the easiest denial to overturn.
If you receive a denial due to missing or incorrect information, provide your insurance company with updated or correct information. Assuming the information you provide is consistent with what your contract covers, your insurance appeal letter will be approved.
Benefit not covered under the plan
This denial occurs when you or your employer purchased a health plan that did not include/cover your treatment. If you receive insurance through your employer and want to receive bariatric-surgery related coverage in the future, you may want to start the process of getting weight loss surgery added to your plan.
If bariatric surgery was not covered under your plan and you went ahead with treatment anyway, you will most likely need to write your insurance appeal letter under the pretext of "medical necessity."
Pre-existing conditions
You may receive this denial if you knew about or were treated for certain conditions prior to joining the plan. This may apply to you if you joined the plan specifically to get the insurance company to pay for related claims.
Any pre-existing condition denial is more likely to be from a health problem related to obesity than from obesity itself. In this case, your goal during the appeals process will be to convince the insurance company that the pre-existing condition referenced in their denial letter is not your only reason for receiving weight loss surgery.
Rather, your obesity is the disease which bariatric surgery is meant to treat. If you receive coverage through your employer, your plan covers bariatric surgery and you had health insurance coverage somewhere else before you joined the plan, any pre-existing condition exclusions should NOT apply. Even if you did not have coverage prior to joining your current plan, there may be grounds for coverage.
More About Pre-Existing Conditions
Pre-existing conditions exclusions help other people covered under the plan by keeping premiums lower. For example, if a person with a pre-existing condition joins a plan, pays $500 for her first month of coverage, then receives treatment costing $20,000, the insurance company automatically loses $15,500. In order to stay in business, the insurance company must pass that $15,500 on to its other customers by increasing their premiums.
Treatment is not "medically necessary"
Treatment may be denied if it is NOT for the purpose of evaluating, diagnosing or treating an illness, injury, disease or its symptoms. Medically necessary treatments must be in line with generally accepted standards of medical practice, be clinically appropriate and considered effective.
If this is the reason for your denial, it is still worth going through the appeals process and sending your insurance appeal letter, but this will be your insurance company's main argument. Even though bariatric surgery has been proven to be medically necessary for many patients, for it to be covered, most insurance companies require it to be specifically added to your plan prior to your treatment. Your goal will be to convince them that surgery was medically necessary.
Investigational or experimental weight loss surgery
You will likely be denied if you apply for coverage of an investigational or experimental weight loss procedure. Unproven treatments may or may not be better than a current "best practices" treatment, but unproven treatment have a higher risk of problems, potentially resulting in higher costs with neutral or negative health effects to you.
If you prefer one of the investigational or experimental procedures, you will likely be forced to pay out of pocket. Insurance coverage for experimental procedures is rare due to higher risks and the fact that popular weight loss surgeries are considered effective and safe.
SECTION SUMMARY:
You'll need the reason for the denial in writing (denial letter)
Review and follow the appeals process guidelines of your specific insurance company
You can ask for help from your surgeon's office or your company's HR department
Write the appeal letter
Keep a record of all correspondence
Follow up until you get an official and final response in writing
Before getting started, understand that this is not going to be easy. Expect to spend hours gathering information and sitting on the phone with your insurance company.
Your initial appeal will be directly to the insurance company via your health insurance appeal letter. Ideally, you'll be able to resolve any dispute and get your claim approved without seeking outside help.
If your insurance company won't budge after completing the following 6 steps, you will need to involve other parties (covered further down the page):
1. Get the reason for the denial in writing from your insurance company
At a minimum, the insurance company's denial letter should include the following:
The name, title, and credentials of the person who made the decision
The clinical reason or rationale the company used to make the decision
Instructions for appealing the decision
The medical review criteria they used (or instructions for obtaining it)
Instructions for filing an independent external review (covered further down the page and only applies if your appeal is denied)
Contact information and instructions for obtaining additional assistance
If your denial letter does not contain all of the above, call your insurance company, get the name of a person who can get this information for you and send a letter or email to that person (so you have the request in writing).
2. Review and follow the appeals process guidelines of your insurance company
You can find your insurance company's guidelines within your policy or by calling your insurance company directly (the phone number on the back of your insurance card).
Each company's processes are a little different, so to maximize your chances for success you should follow their guidelines to the letter.
3. Ask for help from your surgeon's office or from your company's Human Resources (HR) Department
Good bariatric doctors and bariatric weight loss centers often have someone on staff (i.e. an insurance coordinator) dedicated to helping with insurance issues. Chances are they've already helped several people work through the same or similar situation as yours.
If the insurance coordinator is unsuccessful, find out if your surgeon is willing to call the insurance company directly to speak with a decision maker such as the insurance company's medical director.
Your company's Human Resources department should also be willing to help, especially if bariatric surgery is covered under your insurance policy. Your HR department likely works with a broker or consultant who carries weight with your insurance company, and they may be able to push a resolution through much more quickly that you can on your own.
4. Write an effective and complete health insurance appeal letter
More on writing a good insurance appeal letter in the next section.
5. Keep a record of all correspondence with your insurance company
Your correspondence records should include…
Dates and times of each correspondence
Medium (i.e. phone call, letter, fax, email, etc.)
Full names and titles of representatives you interact with
Summary of what is discussed during each correspondence
Send all letters via certified mail so you have proof of when your letters were sent. Most insurance company's appeals policies include a timeframe during which they must respond to your inquiry (i.e. within 60 days), and the certified mail received date of your health insurance appeal letter will start the clock.
6. Follow up until you get an official and final response to your appeal in writing from your insurance company
Advertisement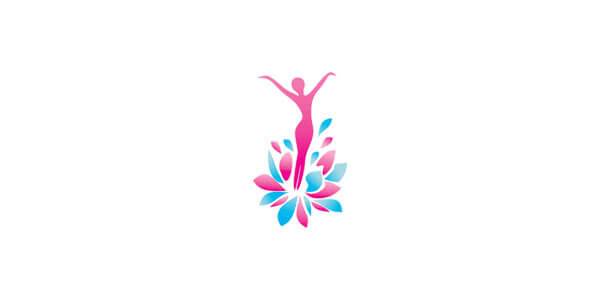 SECTION SUMMARY:
See below to use our template or you can get a template from your surgeon
Include all of your information (details below)
Include all information and records about treatment/claim and denial (details below)
Before sitting down to write your own insurance appeal letter, talk with your doctor's office. They may have templates available to help you, and they may have suggestions for specific information to include in your letter.
The below information assumes that you obtained the appropriate information from your insurance company in their denial letter (listed above). If you did not receive that information, request it in your insurance appeal letter.
Regardless of who writes it, your health insurance appeal letter should contain the following 9 elements:

Your full name

Your policy & treatment information, all of which can be found on the Explanation of Benefits sent to you by your insurance company:

Policy number
Treatment description
Treatment dates
Total charges from your doctors

Restate reason insurance company gave for denial (see their denial letter)
Your intent to appeal the denial
Specific records the insurance company reviewed relating to your denied treatment
Specific records required to approve your treatment
Copies of insurance company medical opinions regarding denial
If you provided additional information in response to the denial letter, request a re-review of the claim given the updated information.
Your contact information
The following health insurance appeal letter template will get you started…
[Date]

[Your name]
[Your address]
[Your city, state, ZIP]
[Your phone number]

Attn: [Claims Director name]
[Claims Director title]

[Name of insurance company]
[Insurance company address]
[City, state, ZIP]



Re: Patient:

[patient's full name]


Policy Number:

[policy number]


Treatment dates:

[list all individual dates and date ranges of treatment]


Billed Amount:

[total amount billed by your doctor(s)]

Dear [insert name of Claims Director if possible],

On [date of claim denial letter], I received a claim denial for the above referenced claim(s) and was given the following reason(s):

- [list all reasons given to you in writing in the denial letter]

I am appealing this denial on the following grounds:

- [counter (provide the opposing position(s) for) the denial(s) (i.e. due to the additional information I provided, treatment is medically necessary, treatment is not experimental, etc.]

Please provide the following information related to your denial:

- Specific records reviewed
- Specific records required to approve this treatment
- Medical opinions justifying the denial

Please reconsider this denial based on the grounds listed above. If you require additional information from me, contact me in writing via the address above or by email at [your email address].

You can also reach me at one of the following phone numbers:

Daytime [insert hours]: [your daytime phone number]
Evening [insert hours]: [your evening phone number]

Thank you for your time and assistance.

Sincerely,

[patient's signature]
[patient's typed name]
SECTION SUMMARY:
You can file a dispute
Where to file a dispute depends on whether your plan is self-funded or fully insured (see below)
If your insurance company denies your appeal and is unwilling to reconsider, your next step depends on what kind of insurance plan you have (ask your HR department if you're not sure):
Self-funded health plans are governed by a federal law called ERISA. If you are covered under a self-funded plan, talk with your Human Resources representative about how to file a dispute.
Fully insured health plans are governed by your state's Department of Insurance. Many states give you the right to a review by an independent review board of qualified experts. If the review board determines that the claim should be paid, your insurance company must pay it.
Typically, you can only request an independent review after you have attempted to resolve the dispute directly with your insurance company (as discussed above).
To determine whether your state requires independent review and to learn the process, see your state's Department of Insurance website (to find it, type "[your state] Department of Insurance" into your favorite search engine such as Google, Yahoo, Bing or Ask).
Advertisement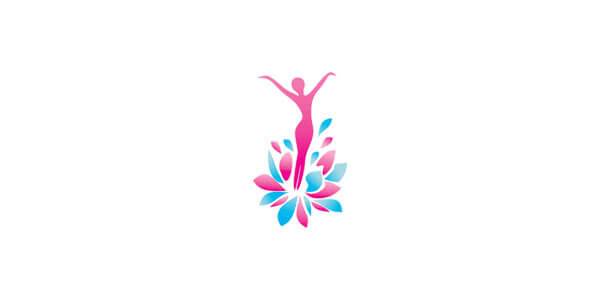 SECTION SUMMARY:
You can file a lawsuit
You can pay for the procedure out-of-pocket (accept the denial)
If your appeal is denied after the Independent Review process, you have two options left:
There are several law firms that specialize in bariatric surgery denial cases. If you know a good attorney, ask them for a referral.
You can also use LegalMatch.com's free service to search for a pre-screened lawyer in your area. On their site, type in your zip code then click the drop-down arrow in the category section, scroll down and select "Insurance". Follow their series of questions to find a qualified lawyer in your area that meets your requirements.
You have several good options for financing bariatric surgery if you can't afford to pay for it in one lump sum.
SECTION SUMMARY:
Ask the expert
Patient experiences
You're not alone… fight back by having your voice heard!
Your experiences will be published on our site (you can choose whether or not to share your name) and distributed to thousands of RSS subscribers.
Be sure to include the following:
Your weight loss surgery procedure (i.e. gastric bypass, etc.)
Total cost of your surgery
Your insurance appeal letter (copy & paste the contents of your letters)
The entire process you went through (to make it clearer, consider numbering each of your steps)
Reasons for denial and what you are doing to combat them
What will you do next?
Questions From Other Visitors*
Click below to see contributions from other visitors to this page.
Advertisement