The quick (and unsatisfying) answer is that gastric sleeve insurance coverage in the U.S. varies by insurance policy. Your insurance will cover gastric sleeve if your specific policy includes weight loss surgery and you satisfy the minimum requirements for coverage.
The minimum requirements for most medical insurance policies that cover bariatric surgery are that you have completed a medically supervised diet program and you have a body mass index (BMI) over 35 with obesity-related health problems or over 40 without accompanying health problems.
Gastric sleeve surgery costs about $3,500 if your insurance covers it, depending on your policy. The cost of gastric sleeve surgery without insurance is $19,000, on average, but varies widely by state and surgeon.
Click Here to Check Your Insurance
Read below to learn everything you need to know about gastric sleeve insurance requirements.
TABLE OF CONTENTS
Click on any of the topics below to jump directly to that section
Advertisement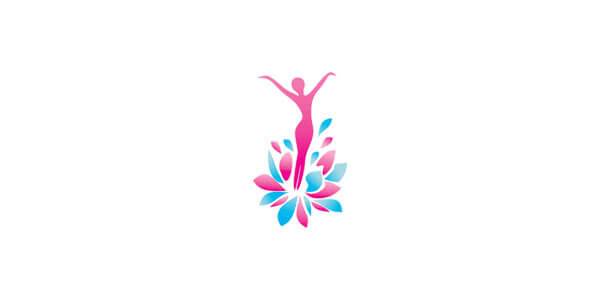 SECTION SUMMARY:
Gastric sleeve is included under all insurance plans that cover weight loss surgery
Does insurance cover gastric sleeve surgery?
If you have Medicare or Medicaid, yes. Click here for more information.
If you have an individual policy, family policy, or small group policy (fewer than 50 employees), it depends on whether you are in an "Obamacare" state. If you are in an Obamacare state, then it will be covered. If you are not, then it won't. Click here for the updated list of Obamacare states.
For large group policies (50+ employees), it depends on how your employer has designed the plan and whether they decided to include bariatric surgery benefits as a part of your medical insurance.
Regardless of which of the above coverage types that you have, there are 1 or more ways to confirm whether your insurance policy includes gastric sleeve coverage:
Option 1: Call or email a local weight loss surgery practice. They have been through this process thousands of times. They will check your benefits for free and there is zero requirement or pressure to follow through with the surgery. Click here to find a local surgeon.
Option 2: Ask your Human Resources (HR) Department whether weight loss surgery is included in your company's health plan.
Option 3: Call your insurance provider yourself and/or check your Summary Plan Description (SPD). Click here for the full list of U.S. insurance companies, contact information, and gastric sleeve coverage criteria.
If you find out that bariatric surgery is not included under your policy, there are still many ways to finance weight loss surgery. You might also want to read our page on Weight Loss Surgery Insurance Secrets. It's possible you can convince your employer to add bariatric surgery coverage.
Finally, if you have short-term disability insurance, please see our section on Disability Insurance for advice on how to possibly ease the financial burden of weight loss surgery.
SECTION SUMMARY:
A to Z list of insurance companies
Gastric sleeve insurance coverage info for each
Is gastric sleeve covered by your insurance policy? Yes, as long as bariatric surgery is a covered benefit under your plan.
We have assembled a full directory of all insurance companies in the United States.
The chart on that page includes the following information for every insurance company:
Link to local surgeon directory: Most surgeons will contact your insurance company for you for free to confirm your gastric sleeve insurance coverage (they'll usually do this regardless of whether you've decided to move forward with surgery). Their office will likely be very experienced in dealing with the complicated nuances of getting surgery approved by your insurance company, so we recommend working through them instead of trying to figure things out on your own. Click here to contact a local surgeon to get the process started.
Link to weight loss surgery insurance coverage policy. To figure out if your plan includes gastric sleeve insurance, see your insurance coverage options section above.
Link to insurance company contact info
Click here to find your insurance company in our directory.
Advertisement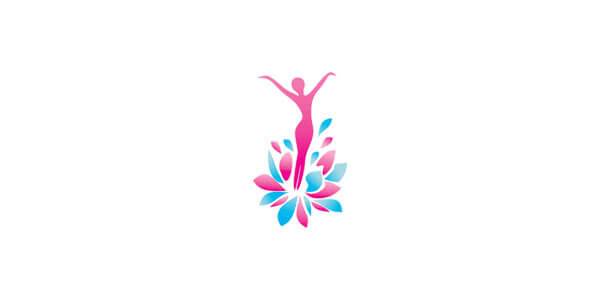 SECTION SUMMARY:
Read the 8 steps to gastric sleeve insurance approval below
Once you've confirmed that the gastric sleeve is covered under your insurance plan, you will need to satisfy each of your insurance company's requirements to confirm that the treatment is "medically necessary" (click here for the full list of insurance companies).
The timeline can differ due to insurance requirements (or even mistakes or omissions you make along the way – you're a step ahead just by reading our guide), but anywhere from one month to one year is a safe range for the completion of the approval process for the gastric sleeve.
Here is how to get your insurance provider to pay for gastric sleeve surgery:
A doctor will need to confirm that you meet the minimum body mass index (BMI) requirements:
BMI greater than 40 –OR–
BMI greater 35 with one or more obesity-related health issues such as:

Type 2 diabetes mellitus
Clinically significant obstructive sleep apnea
Medically refractory hypertension
Coronary heart disease
Joint problems
(or one of many others)
Click Here to See Your BMI
Undergo a diet program supervised your doctor; this requirement can take anywhere from 3 to 7 months.
Schedule a consultation with a local weight loss surgeon.
Obtain a medical clearance letter through your primary care physician.
Undergo psychiatric evaluation to satisfy the obligation of the mental health clearance letter. Your surgeon's office will help with this.
You'll need an appointment with a Registered Dietitian for an evaluation. Your surgeon's office will almost certainly recommend a specific dietitian.
All of the above documentation needs to go to your insurance provider, include a detailed history of your obesity-related health problems, difficulties and treatment attempts. The normal review process takes a month or less.
Your Insurance provider will send an approval or denial letter:
If approved, your surgeon's practice manager will contact you for scheduling.
If denied, here is a step-by-step process on how to appeal the denial if you so choose.
Your surgeon's office will be very experienced in managing the above process and may have all of the required personnel on staff (e.g. registered dietitian, psychiatrist, bariatric coordinator, etc.).
Click here to find a local bariatric surgeon directory to get started.
Disability Insurance During Recovery
It is completely up to your employer whether they provide Disability insurance (DI). If you leave your company, you can still continue coverage as an individual.
DI provides you with a portion of your monthly income in the event you're unable to work. Typically, short term disability insurance (STD) pays 66 2/3 of your wages for the first 90 or 180 days of your recovery.
Pay close attention to the pre-existing conditions limitations surrounding DI. Ideally, you can just sign up during the initial enrollment period (when you're first hired). It's possible that you're unable to enroll at any other time. You'll need to stay enrolled for the entire "pre-existing conditions exclusionary period," (between 6 and 12 months). You can get your company-specific details by talking with your HR Department, calling your insurance provider, or reviewing your plan documents.
SECTION SUMMARY:
It could range from $0 to $3,500 out-of-pocket, depending on your plan and what you've paid so far for other medical services
Gastric sleeve cost with insurance averages about $3,500, but that amount could be much lower or higher depending on your policy. For example, if you've already satisfied your annual deductible and out-of-pocket maximum, the amount you have to pay for surgery will be much closer to $0 than $3,500.
Your final out of pocket cost after insurance depends on several factors, including:
Discounts negotiated by your insurance company
Hospital Copay
Hospital Coinsurance
Calendar Year Deductible Amount
Total Amount of Coinsurance Paid So Far This Year
Out of Pocket Maximum
See this section for an explanation of each of the above.
Advertisement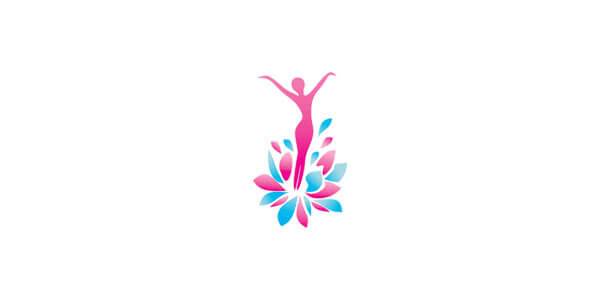 SECTION SUMMARY:
It costs $19,190, on average, but may be as low as $10,000 depending on the surgeon
If you take out a loan to cover the surgery, the payment will be about $445 a month
Discounts & tax savings are usually available to help cover your costs
The average total gastric sleeve cost without insurance is $19,000 but can be as low as $10,000 at some practices. That drops to around $3,500 or less with insurance (see the section above).
While surgery can be expensive, the good news is that:
Even if your insurance policy does not cover gastric sleeve surgery, you still may be able to get your insurance company to pay for some of the costs. For example, many plans will pay for certain pre-op tests, such as lab work, office visits, and psychological screening.
Gastric sleeve patients save about $11,000 per year compared to the medical costs they would have incurred had they remained obese. In other words, gastric sleeve pays for itself in under two years.
Special discounts are usually offered to "self-pay" patients
Out-of-pocket costs may be tax deductible
Loans are available to make it more affordable
See our Gastric Sleeve Cost page for more information or keep scrolling to contact a gastric sleeve surgeon to ask for a free cost quote.
SECTION SUMMARY:
You can ask a local bariatric practice for a free insurance check or cost quote
You can attend a free in-person seminar or an online webinar offered by a local weight loss surgeon
You should schedule a phone or in-person consultation (both often free), if you are interested in learning more about weight loss surgery
Search the gastric sleeve surgeon directory below to find a weight loss surgeon by country and region: