For patients who follow the rules, the Lap-Band failure rate is about 1 out of every 10 patients.
These patients often need to have their bands removed as a result of inadequate weight loss or ongoing complications.
Fortunately, problems are often avoidable with proper diet and behavior. If you do need to remove your band, there are revision procedures to maintain or improve weight loss.
Read and click the sections below for everything you need to know about Lap-Band failure symptoms, types, prevention, and options.
TABLE OF CONTENTS
Click on any of the topics below to jump directly to that section
Advertisement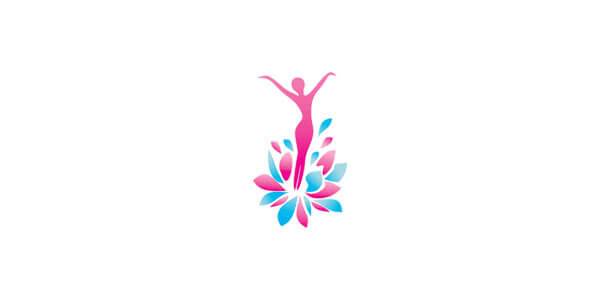 SECTION SUMMARY:
Failure can mean you're not losing enough weight or that you're suffering from complications that require the removal of your band
LAP-BAND® surgery failure comes in two forms. Click the section below that applies to you.
1. Unsuccessful weight loss
"Unsuccessful" means different things to different surgeons, but in general a procedure is considered to be a failure if you lose 25% to 30% or less of your excess weight (in other words, if you're 100 pounds overweight that would mean you lost 25 to 30 pounds or less). Complete success generally means 50% or more of excess weight lost.
The following studies directly reported on the percentage of failures, which were as low as 8% and as high as 68% of patients. An important distinction to make is that the most recent study, which shows a failure rate of 8%, is 1) the most recent and 2) based on a population of patients that maintained continued interaction with their surgical team and followed established guidelines closely. The earlier studies showing higher failure rates either were done when the LAP-BAND® was owned by a different company or when the practice did not always enforce proper patient behavior.
Tap here to expand a list of studies about unsuccessful weight loss after Lap-Band
Studies
# of LAP-BAND® patients in study
% of patients with unsuccessful weight loss after a specified amount of time
Year of Study
Study A
626
At 5 years: Under 9%
2016
Study B
201
After 14 years – 68%
2014
Study C
32
After 3.6 years – 62.5%
2014
Study D
200
28.8%
2014
Study E
317
After 18 months -13.2%
3 Years – 23.8%
5 Years – 31.5%
7 Years – 36.9%
2006
Study F
190
After 3 Years – 19%
2004
2. Complications that require removal of the band
With proper patient follow up care and behavior, the most recent study below (under 9% overall removal rate) most accurately reflects what new patients should expect.
Problems that require LAP-BAND® removal usually include one of the following complications, however, good bariatric doctors can often repair the problems without removing the band (2):
Band problems:

Band erosion (2.1% – 9.5% of patients) – (also called "band migration") occurs when the band actually grows into the stomach. The only treatment is permanent removal of the band. See our LAP-BAND® Erosion page for more information.
Band infection – (1.5% – 5.3% of patients) – if this occurs, it is usually healed with antibiotics, but removal of the band may be necessary.
Band intolerance symptoms include excessive vomiting or a continuous feeling of discomfort. If these symptoms do not subside, removal of the band is the only option.
Band slippage (2% – 18% of patients) – occurs when the lower part of the stomach "slips" through the band, creating a bigger pouch above the band. Either removing fluid (from the LAP-BAND®) or surgical repositioning it is required to repair it, although band removal may be necessary.

Symptoms include vomiting and reflux, and it's diagnosed by drinking a dye and checking for leaks via X-Ray. The band placement technique used by the surgeon also makes a difference; between the perigastric technique (PGT) and the pars flaccida technique (PFT), the pars flaccida technique appears to have a much lower rate of slippage (up to 16% less often).

See this study for additional images of band slippage and more information about proper diagnosis.

Short arrows show pouch dilatation;
Large arrows show small amounts of
contrast material passing through
gastric band (3)

Difficulty swallowing (also called "dysphagia") is caused by eating too quickly, too much or not chewing food enough. While it can usually be avoided by addressing these issues, some patients' bodies simply can't get over this problem, in which case band removal is required.
Esophageal Dysmotility and/or Dilatation – as a result of the patient's gastric band, the esophagus cannot move food from the mouth to the stomach as well as it should. Symptoms may include difficulty swallowing, regurgitation of food and/or pain.
Gastro-esophageal reflux disease (GERD) is a highly variable chronic condition that is characterized by periodic episodes of gastro-esophageal reflux usually accompanied by heartburn and that may result in histopathologic changes in the esophagus. It also often leads to esophagitis. GERD increases the risk of some bariatric surgery complications such as sepsis, but the condition is also improved for many patients following bariatric surgery.

Several at-home treatments are effective, including avoiding certain foods and drinks (alcohol, citrus juice, tomato-based food and chocolate), waiting 3 hours before lying down after a meal, eating smaller meals and elevating your head 8 inches when you lay down. If these don't work, your doctor may recommend/prescribe antacids to be taken after meals and before going to bed, H2 blockers or even Proton Pump Inhibitors (PPI). If the condition becomes too severe, it may require removal of the band.
Port infection (1.5% – 5.3% of patients) – can occur in your abdomen at the port site. It is usually healed with antibiotics, but removal of the band or port may be necessary.
Pouch dilation (4.4% of patients) – refers to the enlarging of the pouch created after LAP-BAND® surgery. It can often be fixed by removing fluid from the band but sometimes requires reoperation.
SECTION SUMMARY:
You can help prevent lap-band failure before it starts by choosing the right surgeon
You will prevent lap band failure if you adhere to your new post-surgery diet and exercise regimen
Choosing the right weight loss surgeon is the first line of defense.
In general, the more experience your doctor has, the lower your risks. For example, one study found that the risk of adverse outcomes decreases by 10% for every 10 cases per year that a surgeon performs (4).
Your surgeon's technique also makes a difference. Bariatric doctors performing the pars flaccida technique (PFT) when placing the band see up to 22% fewer LAP-BAND® reoperations than doctors using the perigastric technique (PGT) (5).
Take the time to learn how to find, interview and choose the best bariatric doctors.
The rest is up to you.
Following your doctors' orders to the letter is much easier said than done, but it will greatly increase your chances for success. Specific factors under your control that have been proven to reduce LAP-BAND® surgery failure are your…
Click the above links to learn more about why each is important and what they entail.
Advertisement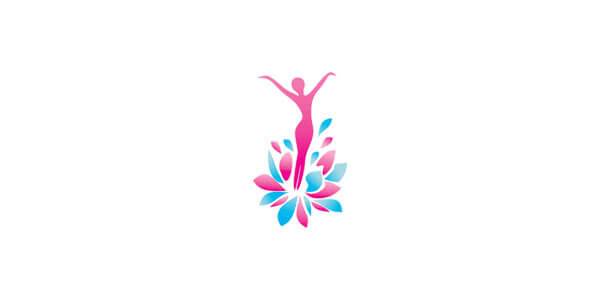 SECTION SUMMARY:
You can undergo a "rebanding" (details below)
You can convert to a different weight loss procedure if your lap-band isn't working
Even if you find the perfect surgeon and do everything that you are supposed to before and after surgery, there is still a chance of LAP-BAND® failure. If it happens to you, you have a couple of options to stay on the path to a healthier body and weight…
Replacing the band
This is usually only done if there is a technical problem with the band such as a leak. If your LAP-BAND® failure is due to any other issue, you are likely to have better results if you convert to a different surgery, which leads us to your second option…
Conversion to a different procedure
Patients who undergo a different procedure after LAP-BAND® surgery failure tend to have much better outcomes than if they were to simply replace the old band with a new one.
For instance, one study showed that patents who underwent Roux-en-Y gastric bypass surgery after a failed LAP-BAND® had significantly more weight loss and exhibited better cholesterol levels than patients who underwent a rebanding operation.
In addition, 45% of the patients who had their band replaced needed yet another operation to fix a subsequent problem, while only 20% of the gastric bypass patients required a reoperation (6).
The most common conversion procedures include Roux-en-Y gastric bypass surgery, duodenal switch surgery and gastric sleeve surgery.
See our LAP-BAND® Revision Surgery page for your complete list of revision options.
Your Surgeon, OR Time for Someone New?
If you were happy with your first experience and are confident about your surgeon's expertise and qualifications, stick with them.
However, if you're unsure, get a second opinion. Initial one-one-one consultations with a new surgeon are usually free. Best case, you'll find a better surgeon with better outcomes. Worst case, you'll feel better about your decision to stick with the same surgeon.
SECTION SUMMARY:
Contact a local bariatric practice to discuss your lap-band issues and schedule a phone or in-person consultation
Ask A Top Bariatric Surgeon About LAP-BAND® Failure